PING!
Exodus
Exodus reveals the local artistic fabric of Porto through guided visits to galleries, exhibition spaces and artists' studios.

Aimed at secondary school and higher education classes, it includes a contextualization session at school and a guided tour by artists, art critics, gallery owners or curators.

Besides the guests, the ping! team also guides Exodus walks for schools. For more information, write to galeriamunicipal@agoraporto.pt.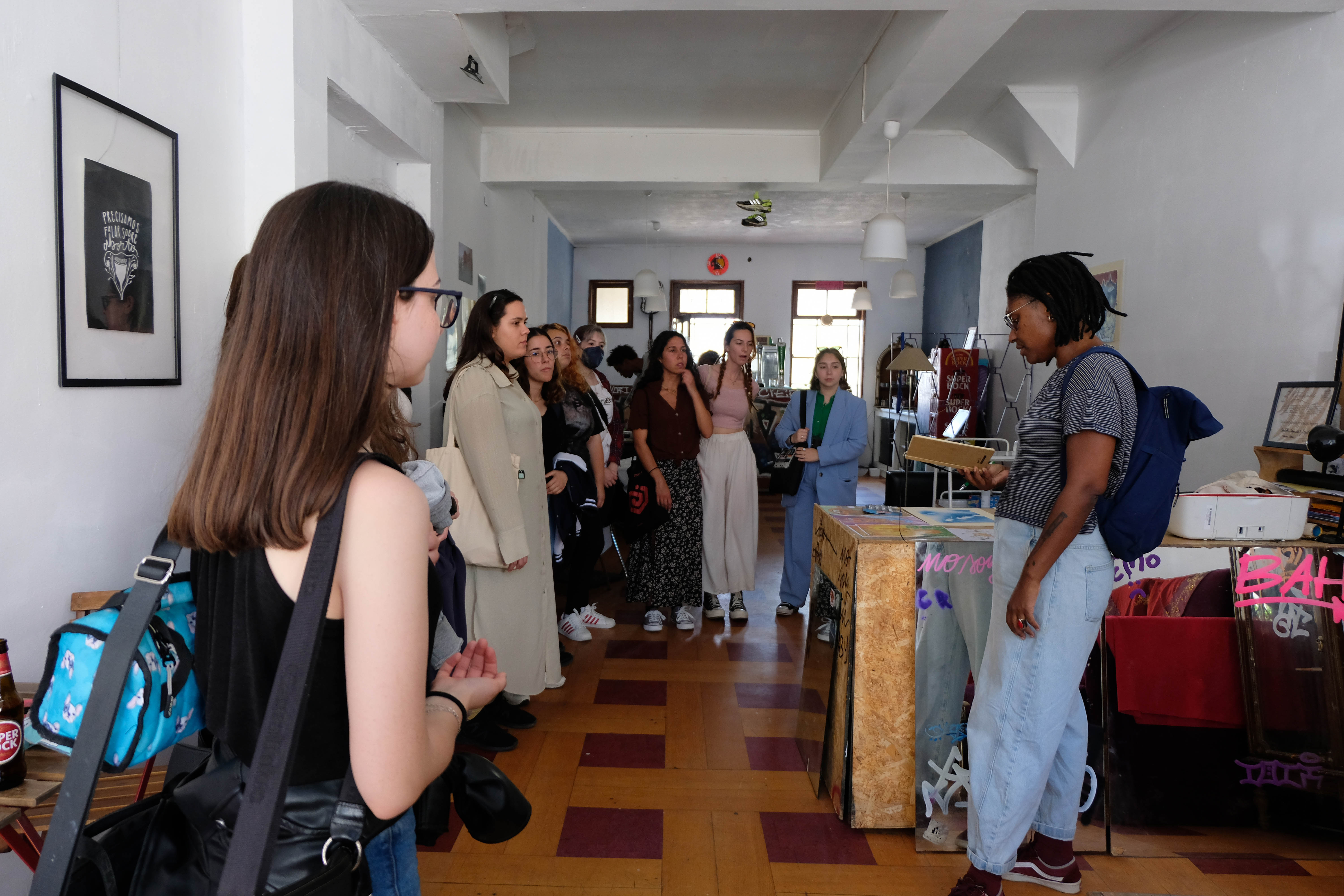 ping! / schools / June 7
Walk with Lola Rodrigues
The Exodus route guided by Lola Rodrigues (SoundPreta) had the intention of visiting multicultural and plural spaces of resistance that count with the participation of multidisciplinary artists and where people from different backgrounds gather, from music to graffiti.
Most of the spaces and ateliers selected to take parte in this Exodus are run by immigrants, and the common thread between them is the space for speech, self-management, and collective construction.

Lola Rodrigues was born in Brazil in Curitiba, she studies and works in Porto. Currently she dedicates her time to the curatorship master degree at Universidade de Belas Artes do Porto and to works related to curatorship and music, having also a musical project called SoundPreta. As a curator, Lola has an eye and interest for the visual arts of African Diaspora artists and their representativeness, as a DJ, Lola incorporates the role of storyteller and for each set she prioritizes music from women, black artists and the LGBTQ+ community. She is a political activist and belongs to UNA - União NEGRA das Artes an initiative, which emerges in the scope of the anti-racist fight and the affirmation of negritude in Portugal.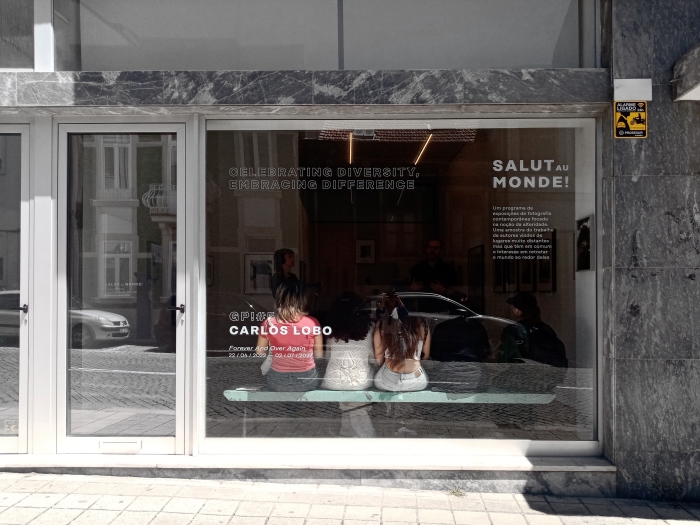 ping! / schools
Walk with Pablo Berástegui
Aiming to show the northern side of Bonfim to the pings!, the Exodus route showed a neighbourhood that has become a place of residence and work for a growing number of artists. This urban flow, which crosses streets such as Alegria, Anselmo de Braamcamp or Santos Pousada, is accompanied by the opening of new independent cultural projects and spaces. The visit showed a group of creators and their projects, which materialise in different scales and structures, complementing and contributing to the neighbourhood.

Cultural producer, Pablo Berástegui is director of the documentary photography project Salut au monde!, based in Porto. He was director of the International Photography and Visual Arts Festival PhotoEspaña. He was also General Director of San Sebastián 2016 European Capital of Culture, Director of La noche en blanco de Madrid and responsible for the cultural spaces Matadero Madrid and Centro Conde Duque (2013). He currently teaches in cultural management and curatorial courses in different faculties in Spain.