Surface Encounters
Surface Encounters is a durational exhibition format hosted on the façade of Galeria Municipal do Porto. During April and December its façade is transformed into an exhibition space, hosting four artworks throughout the year, permanently accessible to the visitors of the Gardens of Palácio de Cristal.
The project consists of a collaboration between artists Anna Zvyagintseva, Catherina Lisovenko, Alevtina Kakhidze, the duo 12345678910 Studio (Yevhenii Obraztsov and Anastasiia Omelych) and artist and designer Irina Pereira. Through each image, Surface Encounters becomes a zone of exchange, a common space, generating a dialogue between the two realities.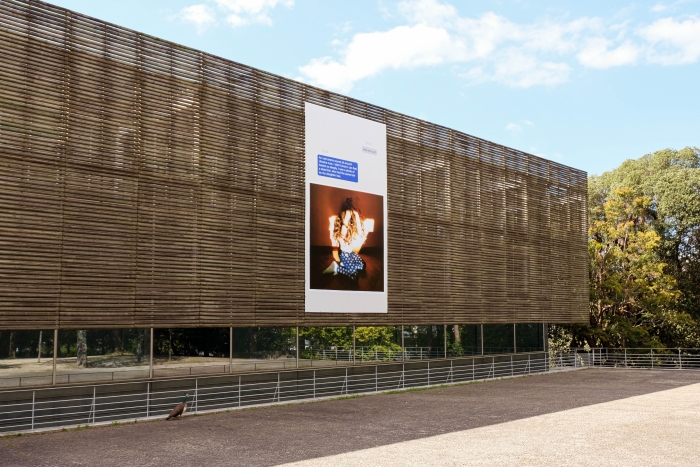 May-June
Anna Zvyagintseva
Anna Zvyagintseva is an artist from Ukraine. In her practice she investigates imperceptible, impalpable facets of life, showcasing their fragility and documenting elusive intangible moments. Anna is working with topics such as body, paths, useless action and small gestures. She focuses on the idea of potentiality doing something without a clear purpose, she researches how hesitation and mistakes can lead to unexpected encounters and outcomes. Her oeuvre departs from drawing, crossing it with transmedial variations in the field of sculpture, installation, video and painting.