Public Programmes
Science is Art
Considering how science and art discover and interrogate the world, I bring researchers out of the lab, inviting them to share their knowledge about themes that matter for the present of art, such as fear, reproduction and modern alchemy.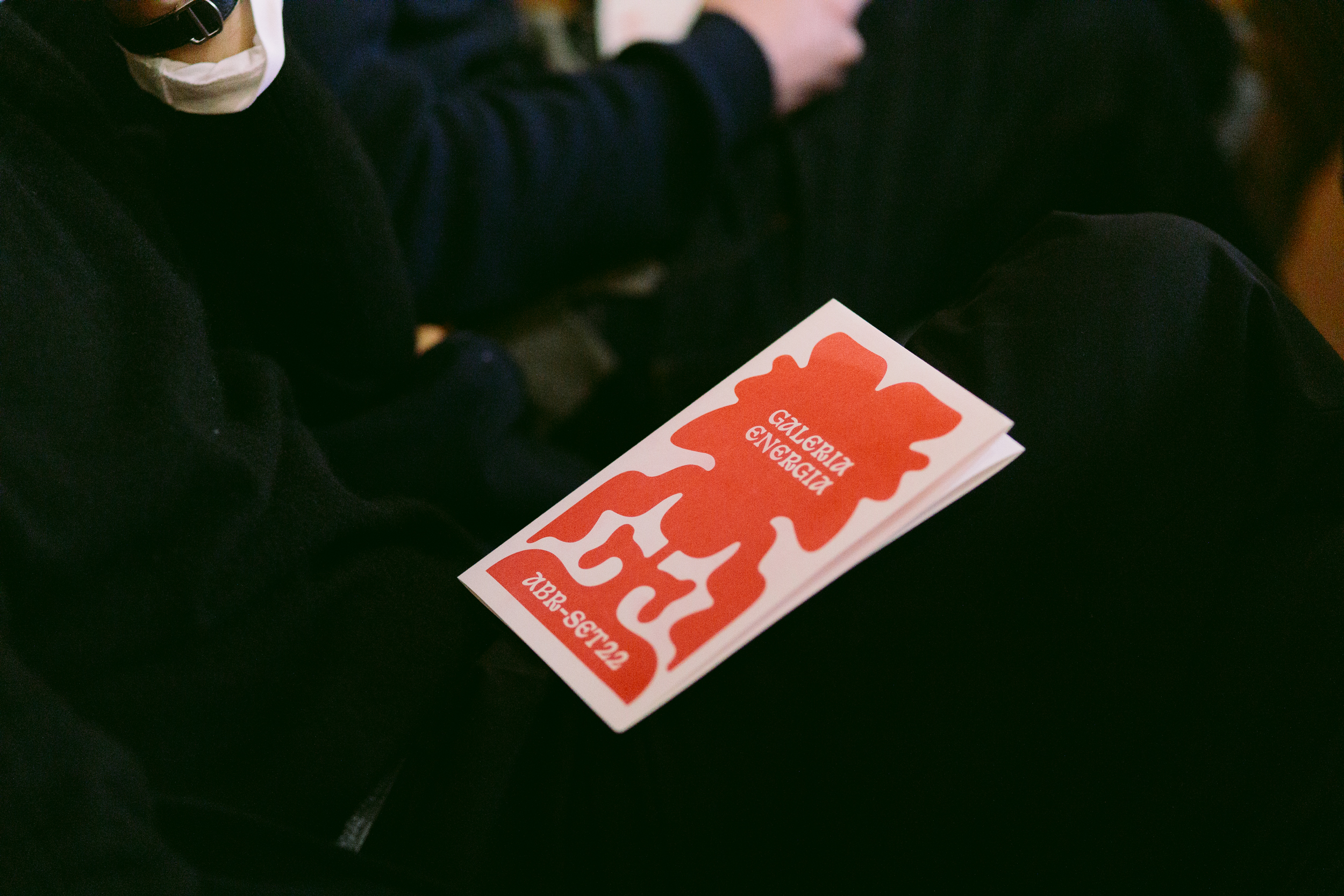 Science is Art / Friday, April 8th, 7pm
The Science of Fear — Marta Moita
Fear is a primitive emotion, common to all animals and essential to their survival. But fear is also an enigmatic emotion. How is it spread? How do defence mechanisms function in a situation of risk and what is their influence on animal behaviour? And how does context determine an organism's reaction to danger? At the Behavioural Neuroscience Lab, the team of researcher Marta Moita studies the root of fear, focusing on the swift physiological and behavioural changes that occur when animals are exposed to danger, and on how these contribute to their survival.
Marta Moita is Principal Researcher in Behavioural Neuroscience at the Champalimaud Foundation, Lisbon. She studies the mechanisms of fear conditioning.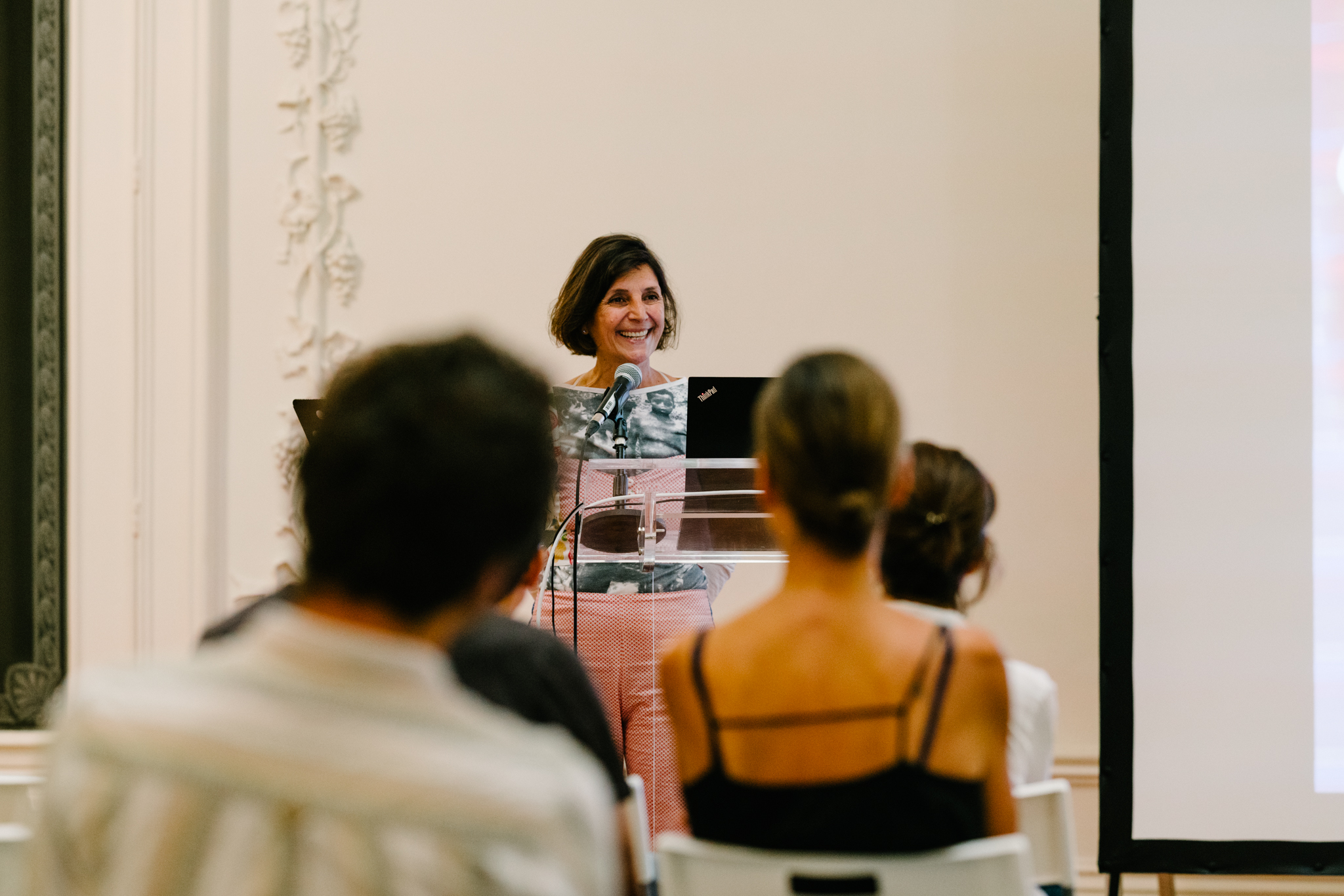 Science is Art / Friday, July 22, 7pm
The Jaguar's Friend — Patricia Saragüeta
The jaguar is one of the largest cats in the world and one of the most emblematic species of the Americas. This animal, which is at the top of the food chain, needs large preserved areas to survive, acting as an indicator of environmental quality. The increasing climate change provoked by humankind, deforestation, and poaching have devastating consequences for wildlife, and the jaguar is one of many animals affected, and is in danger of extinction.
In an effort to try to preserve this species, attempts have been made on several fronts, one of which is reproduction. This is where scientist, poet and artist Patricia Saragüeta contributes, through the genetic study of jaguars, reconstructing their evolutionary history. In a larger project, with the participation of experts from different countries, a collective effort has been made to find new tools that will ultimately contribute to the conservation of this endangered species.
Besides being a researcher, Saragüeta is a poet and artist, crossing the world of science with that of arts and thought. In the session of Galery Energy, she will share the work she has been developing around the jaguar, but also reflect on the meeting points between this reality and the creative universe.



Patricia Saragüeta has a degree and a PhD in Chemistry, is a researcher at the Consejo Nacional de Investigaciones Científicas y Técnicas (CONICET), scientist and artist. She is a professor at the Faculty of Exact and Natural Sciences (FCEyN UBA) in Buenos Aires, and together with her team, she participates in the creation of the Bank of Genetic Resources of endangered native species in South America, most recently in the sequencing of the jaguar genome. In the artistic field, she is dedicated to poetry and to the intersection between art and science. In 2007, she was selected for a collaborative performance with American visual artist Joan Jonas (USA), on the occasion of her exhibition "Timelines: Transparencies in a Dark Room", at the Museum of Contemporary Art of Barcelona (Macba, 2007), and presented works with artists Martin Bonadeo and Oliverio Duhalde around the work of Nobel Prize winner in Physiology Bernardo Houssay.
Science is Art / Friday, November 11, 7 pm
Metamorphosis — Emanuele Coccia
From the transformation of the caterpillar into a butterfly, Emanuelle Coccia reflects and questions the structure of life from its most extreme capacity: that of metamorphosis. The philosopher concludes that all life is unattributable to a specific anatomical and ecological identity, and that all living beings participate in a unique existence.

Emanuele Coccia is Associate Professor of Philosophy at the École des Hautes Études en Sciences Sociales (EHESS) in Paris. His work touches upon biology, aesthetics and contemporary art.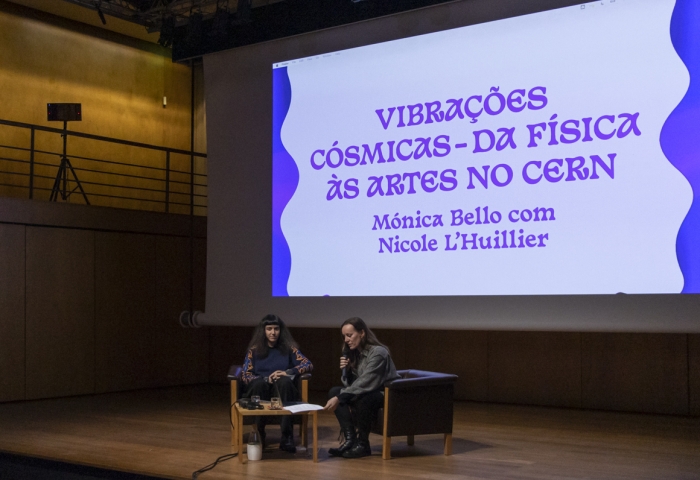 Science is Art / Wednesday, January 18, 7 pm
Cosmic Vibrations – From Physics to Arts at Cern — Mónica Bello & Nicole L'huillier
Embracing art as a knowledge-driven practice that, alongside science, contributes greatly to society and is a pillar of contemporary culture, Arts at CERN fosters research, production and sharing across creative disciplines to address the way the big questions about our universe are pursued by science. In this conversation, Nicole L'Huiler e Mónica Bello debate to the manners in which art and science challenge and interrogate one another.

Curator and art historian Mónica Bello is head of Arts at CERN in Geneva, hosting artist residencies, art commissions and exhibitions. She is the curator of the Icelandic Pavilion at the Venice Biennale 2022.
Nicole L'Huillier is a transdisciplinary artist who works with sound, vibrations, resonances, and multiple transductions to explore performativity at scales ranging from micro to cosmic. She participated in the Simetria programme, which granted her a residency at CERN and the astronomical observatories of Southern Chile, ALMA and Paranal.