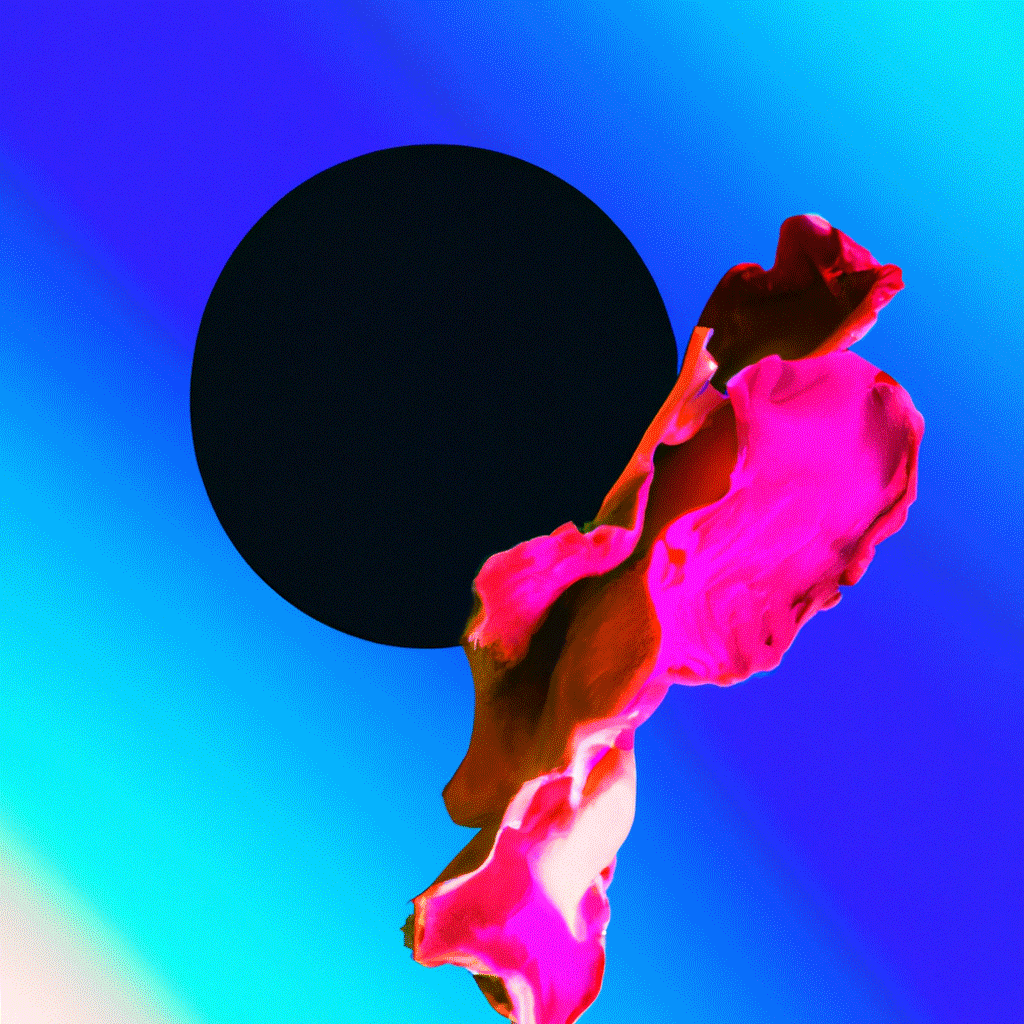 Compulsive Desires:
On Lithium Extractiuon and Rebellious Mountains
25.03 - 28.05.2023
Compulsive Desires — The Extraction of Lithium and Rebellious Mountains addresses the entanglement between extractivism and exhaustion, productivity and burn-out, across scales. Curated by Marina Otero Verzier, the exhibition takes as its starting point the ongoing lithium extraction plans in the North of Portugal and the struggles sustained by local communities for their lives and rights. Battles that emphasize how, in what has been described as "green colonialism", the development of the "renewable energy futures", too often involves the dispossession of communities and degradation of ecosystems.

Whereas the mining industry — and capitalism cravings — subjugates and exploits the mountain and its inhabitants treating them as resources to be extracted, the violence is turned into a force for survival for these communities through collective infrastructures and embodied rituals. If mining results in social, ecological, and mental breakdown, these practices, alongside artistic expressions, break social order to create counter worlds merging the individual and the collective, the ancestral realm and future generations, the human and more-than-human, and unleashing alternative understanding of energy.
Curated by Marina Otero Verzier

With
Amável Antão, Anastasia Kubrak, Carlos Irijalba, Giuliana Rosso, Grupo de Investigação Territorial (Antonio del Giudice, Godofredo Enes Pereira, Jacob Bolton, Mingxin Li, Tiago Patatas), Heitor Cramez, Isidro Rodrigues, Jonas Staal & Radha D'Souza, Jonathan Uliel Saldanha, Lara Almarcegui, Leanne Wijnsma, Lithium Triangle Research Studio + Nicolas Jaar, Maarten Vanden Eynde & Edmond Musasa, Medios Libres con la Gira Zapatista, Naomi Rincón Gallardo, Natalia de la Rubia Kozlowska, Orlando Vieira Francisco, Povo de Covas do Barroso & Paulo Carneiro, Susana Caló, Susana Soares Pinto, Tanguy Pitavy, Tomás Saraceno & Aerocene Foundation.
Music Between Companion Species
May - November 2023
Music between Companion Species is a series of concerts conceived and performed for and with dogs, their human companions and other more-than-human presences who may join these sessions. Inspired by Donna J. Haraway's Companion Species Manifesto and by cientific studies about dog's preferences for sound and music, the concerts will take into account these animals' unique sensibilities and hearing capabilities. Curated by Lovers & Lollypops.
Curated by Lovers & Lollypops
Paulo Cunha e Silva Art Prize
17.06-20.08.2023
Created by the City Council as a tribute to the late Councillor for Culture Paulo Cunha e Silva (1962 – 2015), a central figure for the city's artistic life, the award, held every two years in Porto, recognises the talent of new generations of national and international artists. This year's edition underlines the Prize's commitment to fostering creation and cultural exchange by establishing a partnership with three world-recognised residency programmes: Arquipélago Centro de Artes in S. Miguel, Azores, Cove Park, on Scotland's west coast, and Pivô, in São Paulo, will all host one of the nominated artists, appointed by a jury of three members.
The Nominators for the 2023 edition of the Art Prize are:
Artist Ângela Ferreira, Jan van Eyck Academie Director Hicham Khalidi, and cultural programmer Tabitha Thorlu-Bandura.

With
Euridice Kala, Márilu Namoda and Luis Santos (nominated by Ângela Ferreira); Rouzbeh Akhbari, Kent Chan and Hira Nabi (nominated by Hicham Khalidi) and Maren Karlson, Malik Nashad Sharpe aka Marikiscrycrycry, and Eve Stainton (nominated by Tabitha Thorlu-Bandura).
Duet
Maria Paz and Joan Jonas
16.09 – 19.11.2023


Duet is an invitation for two artists to share an exhibition space. It started as a proposal for a young artist from Porto to think of an artist they would like to share an exhibition with. Recalling the impact of her survey show at the Serralves Museum, Maria Paz invited Joan Jonas to share the exhibition space of the Galeria Municipal do Porto. In this transatlantic exchange of generations, the two artists will reveal their common investigations of forms, colours and materials.
Curadoria de Filipa Ramos
The Sylvan and Harsh North
09.12.2023 – 10.03.2024
What are the meteorological patterns, the myths and stories, the rhythms, colours and shapes, the human and nonhuman inhabitants that make up the Iberian Northwest, in its reality and fiction?
Wondering about the rituals and expressive modes of people, animals, plants, elements and minerals, we went looking for the roots, terminations and tentacles of the Iberian Northwest, trying to locate the places where they might reside. In doing so, we considered the past but above all faced the present-future of these concrete and imagined spaces between seas, woods and settlements. The Sylvan and Harsh North is an exhibition that follows roads and lines of intensity, centrifugal forces that take us beyond Porto, towards those supposed margins where permutations erupt, to discover and share the references, stories, words and connections to these places with a long past and an even longer future.
Curated by Filipa Ramos and Juan Luis Toboso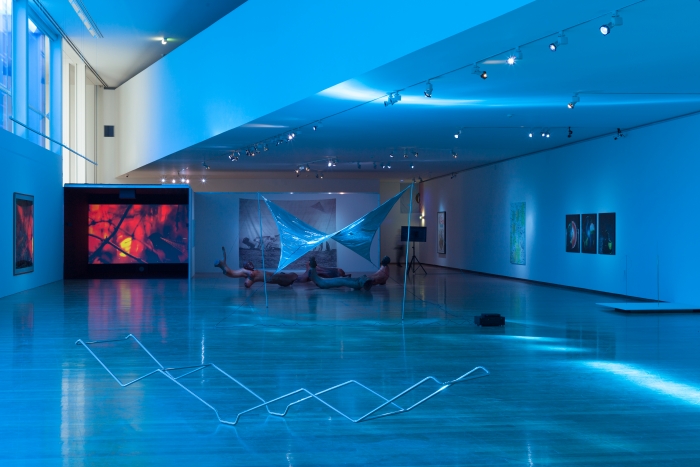 09.12 — 18.02.2018
10000 ANOS DEPOIS ENTRE VÉNUS E MARTE
Obras da Coleção António Cachola
Galeria Municipal do Porto presents 10000 anos depois entre Vénus e Marte [10000 years later between Venus and Mars], an exhibition with works from the António Cachola Collection, a leading private collection of contemporary art deposited at the Museum of Contemporary Arts of Elvas (MACE) and the National Museum of Contemporary Art - Museu do Chiado. The collection includes painting, drawing, engraving, sculpture, installation and video with a total of six hundred and fifty artworks by over one hundred Portuguese artists who began exhibiting their works publicly from the 1980 onwards. Continuing its mission to present renowned national collections of contemporary art, with this exhibition Galeria Municipal do Porto also marks the 10th anniversary of the collaboration between MACE / António Cachola Collection.
Curated by João Laia, 10000 anos depois entre Vénus e Marte includes works by artists from different generations, exhibiting for the first time a series of new acquisitions by the Collection. Borrowing its title from the 1978 album by José Cid, the exhibition speculates a dreamlike or hallucinatory territory analysing various realms of daily life by challenging seemingly stable forms of interpreting the real.

Curated by:
João Laia

Graphic Design:
ATLAS Projectos

Photography:
Dinis Santos

Partners:
Museu de Arte Contemporânea de Elvas
Passos Manuel

Artists:
Ana Manso, Ana Santos, André Romão, Andreia Santana, António Júlio Duarte, Carla Filipe, Catarina Dias, Claire de Santa Coloma, Diana Policarpo, Diogo Evangelista, Fernanda Fragateiro, Filipa César, Francisco Tropa, Gabriel Abrantes, Gil Heitor Cortesão, Joana Escoval, Joana Vasconcelos, João Maria Gusmão e Pedro Paiva, João Queiroz, João Tabarra, Luís Lázaro Matos, Mariana Caló e Francisco Queimadela, Mariana Silva, Marta Soares, Mauro Cerqueira, Musa Paradisiaca, Nuno da Luz, Pedro Barateiro, Pedro Neves Marques, Rita Ferreira, Vasco Araújo e Von Calhau!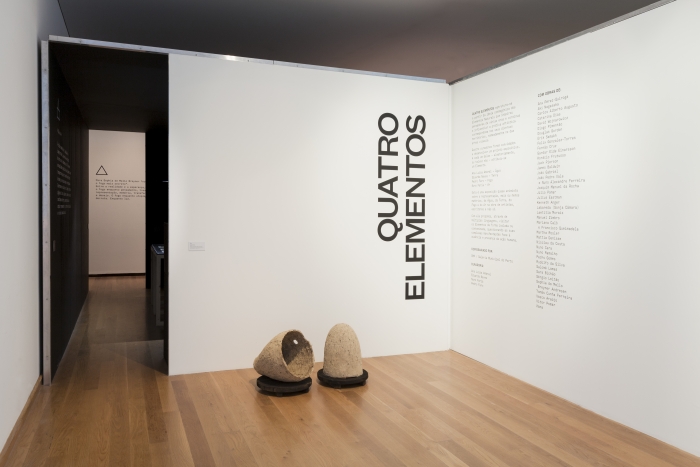 01.09 — 12.11.2017
QUATRO ELEMENTOS
Quatro Elementos (Four Elements) is structured around the cosmogonic idea of the Natural Elements – that has inspired thinkers over the ages and continues to influence contemporary artistic practice in its various different areas, in particular in the visual arts.
Four curators have been invited to develop an exhibition project and each was assigned an Element.

Ana Luísa Amaral - Water, Eduarda Neves - Earth, Nuno Faria - Air, Pedro Faro - Fire

This is a quasi-animistic exhibition about the more or less material representation of the Water, Earth, Fire and Air in the work of artists, writers and other thinkers. This exhibition proposes to visit the Elements, using multiple languages, in an isolated or contaminated manner, questioning their complex manifestations in the absence or presence of human action.


Curated by:
Ana Luisa Amaral, Eduarda Neves, Nuno Faria, Pedro Faro

Graphic Design:
Pedro Nora

Photography:
Dinis Santos

Poetry reading (Water):
Ana Luísa Amaral, Emília Silvestre, Filipa Leal, João Reis, Jorge Pinto, Pedro Lamares, Sophia de Mello Breyner Andresen

Artists:
Carlos Alberto Augusto, Erik Samakh, Laetitia Morais, Manuel Zimbro, Mariana Caló e Francisco Queimadela, Mattia Denisse, Nicolau da Costa, Tomás Cunha Ferreira, Ana Pérez-Quiroga, Catarina Dias, David Wojnarowicz, Diogo Pimentão, Douglas Gordon, Felix Gonzalez-Torres, Fernão Cruz, Gardar Eide Einarsson, Horácio Frutuoso, Jack Pierson, James Baldwin, João Gabriel Pereira, João Pedro Vale & Nuno Alexandre Ferreira, Joaquim Manuel da Rocha, Júlio Pomar, Julius Eastman, Labareda (Sonja Câmara), Martha Rosler, Nuno Cera, Nuno Ramalho, Pedro Gomes, Rudolfo da Silva, Salomé Lamas, Sara Bichão, Vasco Araújo, Vítor Pomar, Xana, Aki Nagasaka, Sérgio Leitão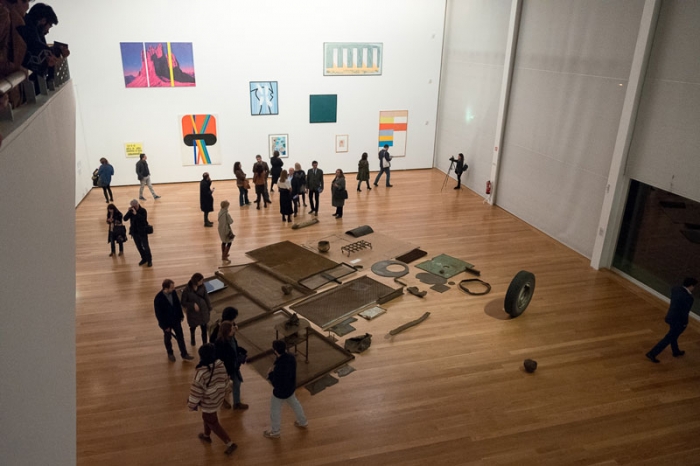 11.03 — 14.05.2017
QUOTE, UNQUOTE
Entre apropriação e diálogo
Quote, Unquote. Between Appropriation and Dialogue showcases a selection of works from the Fundação EDP collection, patron of the Galeria Municipal since 2015, on the theme of appropriation in contemporary art.
During the time period that defines the collection – from the 1960's to the present day – the exhibition proposes a transversal interpretation of these practices: the direct appropriation of images, texts or other forms of cultural production, the quotation as an element that contributes to the production of meaning, or the conscious dialogue with authors and pre-existing creations. This proposal seeks "not so much to provide a historical reading of the processes of appropriation in the more or less recent history of art, but rather to identify, from the standpoint of some of the critical approaches of recent decades, what may have influenced the work of the artists represented and curatorial choices.
Undertaken as a collaborative curatorship – Gabriela Vaz-Pinheiro and Ana Anacleto – the exhibition is structured around three sub-headings: "Archive and Everyday Life", "Spatiality and Politics" and "Image and Narrative", whose aim is to bring together sets of works around elective affinities, thus also proposing intrinsic dialogues.
"As a preliminary remark, we may say that many of these works could drift between these sections. This flexible positioning serves as a parameter for a non-categorical understanding and intends to establish a flow of meaning(s), a kind of rhythm of interpretation in which certain threads are abandoned and then resumed, both between the works present in the exhibition and with others, like an echo of appropriation itself", in Gabriela Vaz Pinheiro's own words.

Co-comissioned by:
MAAT

Curated by:
Gabriela Vaz-Pinheiro e Ana Anacleto

Exhibition Design:
Diogo Aguiar Studio

Graphic Design:
Drop, João Faria

Artists:
Daniel Barroca, Eduardo Batarda, Joaquim Bravo, Pedro Calapez, Fernando Calhau, Luís Campos, Nuno Cera, Mauro Cerqueira, José Pedro Croft, Diogo Evangelista, Ângela Ferreira, Mariana Gomes, André Guedes, Ricardo Jacinto, Ana Jotta, Álvaro Lapa, João Marçal, Carlos Azeredo Mesquita, Rodrigo Oliveira, Bruno Pacheco, João Maria Gusmão e Pedro Paiva, João Penalva, José Almeida Pereira, Diogo Pimentão, Lúcia Prancha, Pedro Diniz Reis, André Romão, Noé Sendas, Ângelo de Sousa, Ana Vieira