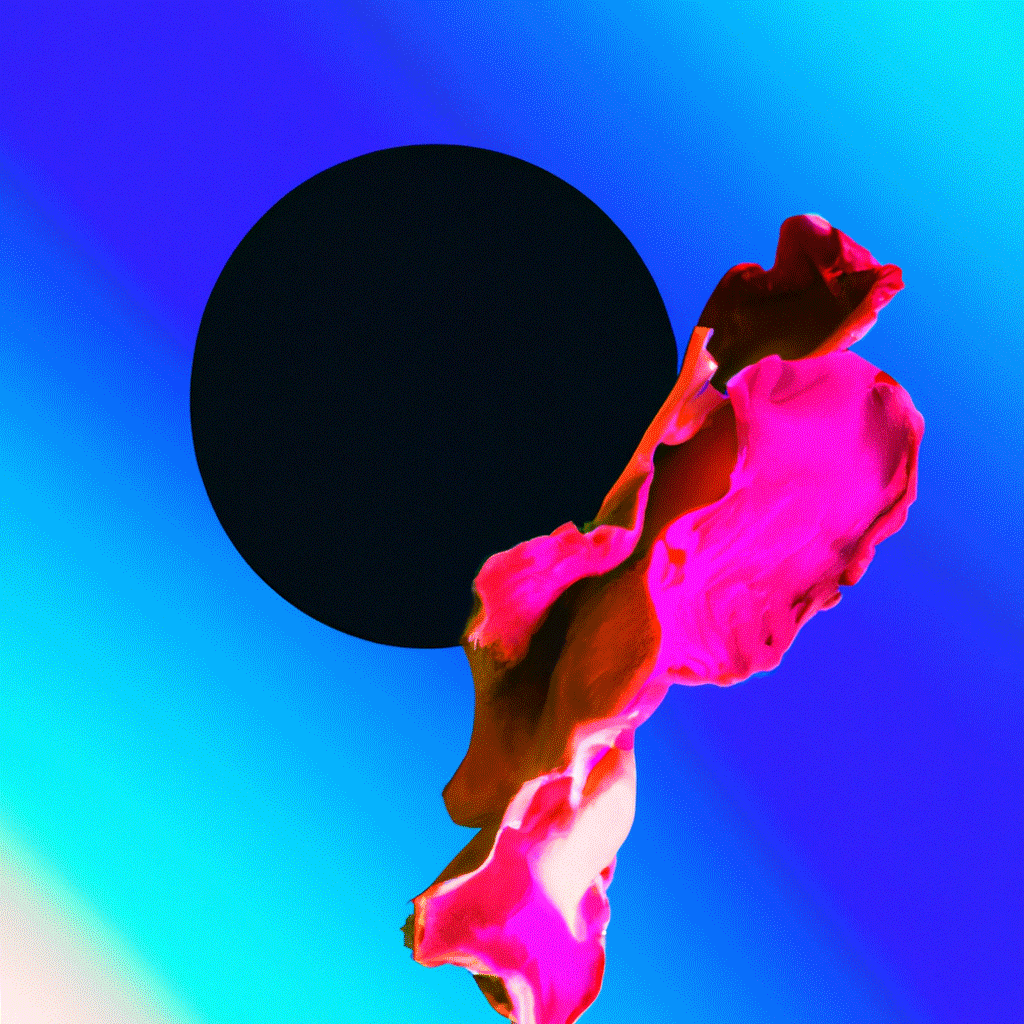 Compulsive Desires:
On Lithium Extractiuon and Rebellious Mountains
25.03 - 28.05.2023
Compulsive Desires — The Extraction of Lithium and Rebellious Mountains addresses the entanglement between extractivism and exhaustion, productivity and burn-out, across scales. Curated by Marina Otero Verzier, the exhibition takes as its starting point the ongoing lithium extraction plans in the North of Portugal and the struggles sustained by local communities for their lives and rights. Battles that emphasize how, in what has been described as "green colonialism", the development of the "renewable energy futures", too often involves the dispossession of communities and degradation of ecosystems.

Whereas the mining industry — and capitalism cravings — subjugates and exploits the mountain and its inhabitants treating them as resources to be extracted, the violence is turned into a force for survival for these communities through collective infrastructures and embodied rituals. If mining results in social, ecological, and mental breakdown, these practices, alongside artistic expressions, break social order to create counter worlds merging the individual and the collective, the ancestral realm and future generations, the human and more-than-human, and unleashing alternative understanding of energy.
Curated by Marina Otero Verzier

With
Amável Antão, Anastasia Kubrak, Carlos Irijalba, Giuliana Rosso, Grupo de Investigação Territorial (Antonio del Giudice, Godofredo Enes Pereira, Jacob Bolton, Mingxin Li, Tiago Patatas), Heitor Cramez, Isidro Rodrigues, Jonas Staal & Radha D'Souza, Jonathan Uliel Saldanha, Lara Almarcegui, Leanne Wijnsma, Lithium Triangle Research Studio + Nicolas Jaar, Maarten Vanden Eynde & Edmond Musasa, Medios Libres con la Gira Zapatista, Naomi Rincón Gallardo, Natalia de la Rubia Kozlowska, Orlando Vieira Francisco, Povo de Covas do Barroso & Paulo Carneiro, Susana Caló, Susana Soares Pinto, Tanguy Pitavy, Tomás Saraceno & Aerocene Foundation.
Music Between Companion Species
May - November 2023
Music between Companion Species is a series of concerts conceived and performed for and with dogs, their human companions and other more-than-human presences who may join these sessions. Inspired by Donna J. Haraway's Companion Species Manifesto and by cientific studies about dog's preferences for sound and music, the concerts will take into account these animals' unique sensibilities and hearing capabilities. Curated by Lovers & Lollypops.
Curated by Lovers & Lollypops
Paulo Cunha e Silva Art Prize
17.06-20.08.2023
Created by the City Council as a tribute to the late Councillor for Culture Paulo Cunha e Silva (1962 – 2015), a central figure for the city's artistic life, the award, held every two years in Porto, recognises the talent of new generations of national and international artists. This year's edition underlines the Prize's commitment to fostering creation and cultural exchange by establishing a partnership with three world-recognised residency programmes: Arquipélago Centro de Artes in S. Miguel, Azores, Cove Park, on Scotland's west coast, and Pivô, in São Paulo, will all host one of the nominated artists, appointed by a jury of three members.
The Nominators for the 2023 edition of the Art Prize are:
Artist Ângela Ferreira, Jan van Eyck Academie Director Hicham Khalidi, and cultural programmer Tabitha Thorlu-Bandura.

With
Euridice Kala, Márilu Namoda and Luis Santos (nominated by Ângela Ferreira); Rouzbeh Akhbari, Kent Chan and Hira Nabi (nominated by Hicham Khalidi) and Maren Karlson, Malik Nashad Sharpe aka Marikiscrycrycry, and Eve Stainton (nominated by Tabitha Thorlu-Bandura).
Duet
Maria Paz and Joan Jonas
16.09 – 19.11.2023


Duet is an invitation for two artists to share an exhibition space. It started as a proposal for a young artist from Porto to think of an artist they would like to share an exhibition with. Recalling the impact of her survey show at the Serralves Museum, Maria Paz invited Joan Jonas to share the exhibition space of the Galeria Municipal do Porto. In this transatlantic exchange of generations, the two artists will reveal their common investigations of forms, colours and materials.
Curadoria de Filipa Ramos
The Sylvan and Harsh North
09.12.2023 – 10.03.2024
What are the meteorological patterns, the myths and stories, the rhythms, colours and shapes, the human and nonhuman inhabitants that make up the Iberian Northwest, in its reality and fiction?
Wondering about the rituals and expressive modes of people, animals, plants, elements and minerals, we went looking for the roots, terminations and tentacles of the Iberian Northwest, trying to locate the places where they might reside. In doing so, we considered the past but above all faced the present-future of these concrete and imagined spaces between seas, woods and settlements. The Sylvan and Harsh North is an exhibition that follows roads and lines of intensity, centrifugal forces that take us beyond Porto, towards those supposed margins where permutations erupt, to discover and share the references, stories, words and connections to these places with a long past and an even longer future.
Curated by Filipa Ramos and Juan Luis Toboso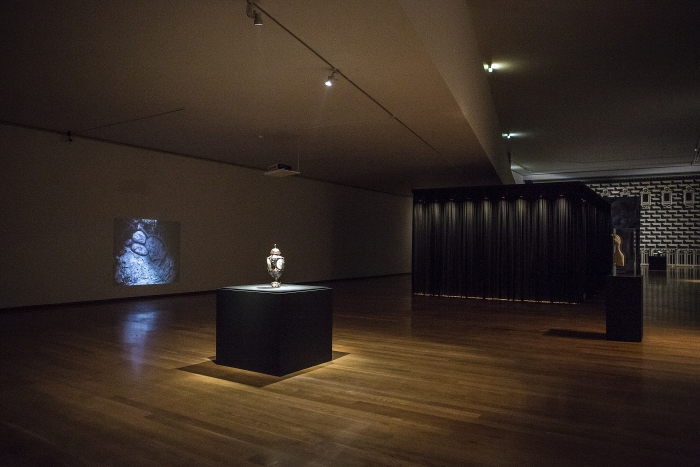 08.12.2018 - 17.02.2019
TRANSANTIQUITY
Transantiquity proposes a space for reflection and inquiry into the presence of Antiquity's legacy in the contemporary era. The exhibition focuses on the relationship between the cultural, political and philosophical paradigms of Antiquity and the work of a group of artists whose practice explores ideas of political, personal and natural identity-building in various territories.
The idea that Antiquity can constitute a static heritage or a symbolic storehouse of ethical and aesthetic principles is today contradicted by the way it is interpreted by the contemporary discourse to confront us with our present and future condition – looking at the past as a mean of considering the fragility of the political project that forges European identity upon the founding myths and principles of Graeco-Roman culture.
Simultaneously, the exhibition questions these Western canons, and proposes to analyse Antiquity in a global context, in which it has become indispensable to consider other discourses, philosophies and beliefs.
Transantiquity questions the linearity of Time as a vehicle for knowledge-building, while suggesting an open and problematising interpretation of a cyclical and transient desire for the "classical" canon. The exhibition thus analyses the possible future, based on an interpretation (and reinvention) of the ruins of our epoch and the epoch of others.
Curated by:
Filipa Oliveira
Guilherme Blanc

Artists:
Ana Mendieta, Ana Vieira, Basim Magdy, Benoît Maire, Clemens Von Wedemeyer, Derek Jarman, Dineo Seshee Bopape, Fernando Lanhas, Francisco Tropa, Gabriele de Santis, Grayson Perry, Guan Xiao, Haris Epaminonda, Jeronimo Voss, Joana Escoval, Mariana Castillo Deball, Mary Reid Kelley & Patrick Kelley, Núria Güell, Pablo Bronstein, Vasco Araújo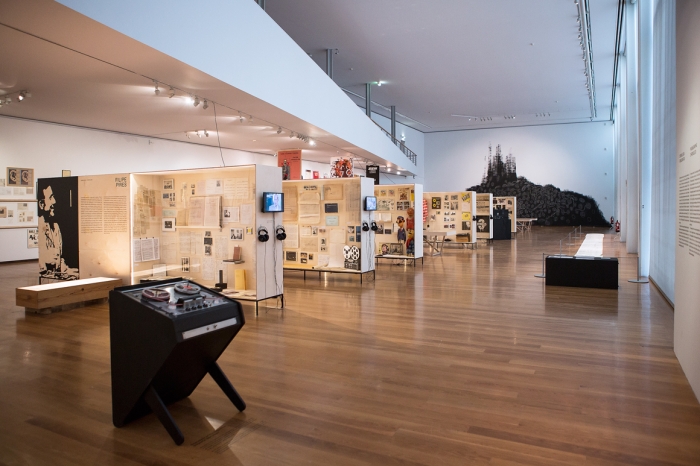 07.09 — 18.11.2018
MUSONAUTAS, VISÕES & AVARIAS
1960-2010 - 5 décadas de inquietação musical no Porto
Throughout its history, the city of Porto has built a reputation as a place of musical freedom, abounding with avant‑garde approaches that have led to affirmation and recognition of key figures of contemporary Portuguese culture. The Galeria Municipal invited the music programmer and publisher Paulo Vinhas to develop a retrospective of five decades of strength and restlessness in Porto's musical production, spanning different sound universes and expressions, ranging from classical music to protest music, and also including experimental music and electronic music – mapping the different musical practices that have emerged in Porto between 1960 and 2010.
This exhibition focuses on the ruptures pioneered by artists, disseminators and musical movements that have transformed the divergence of Porto's peripheral context into a catalyst of new energies. The exhibition's primary intention is to document a diversified musical history that has made a decisive contribution to shaping the world of Portuguese music, opening up new horizons that, in many cases, have moved beyond their original frontiers, projecting themselves onto the art scene of their epoch.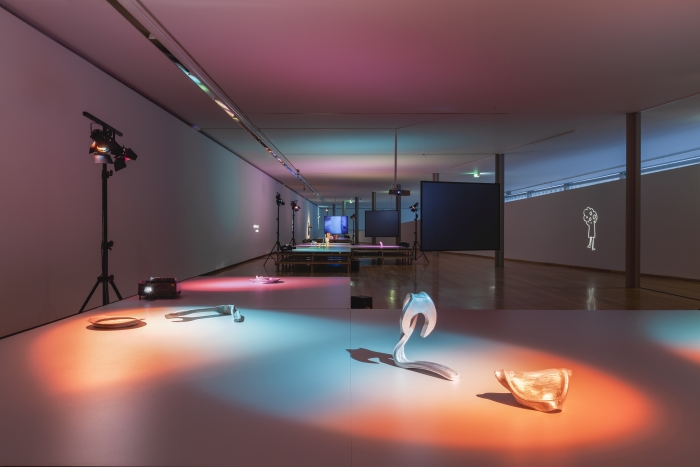 06.10 — 18.11.2018
CURVEBALL MEMORY
Musa paradisiaca
Galeria Municipal do Porto presents Curveball Memory, the most significant exhibition developed in Portugal by Musa paradisiaca (b.2010), a dialogue-based artistic project by Eduardo Guerra and Miguel Ferrão.

Drawing from polyvocality and the coming-together of objects, forms and words, Musa paradisiaca conveys the diverse entities and tutelary figures the duo has incorporated into its practice. The artists recognised in its early stages that conversation can generate a singular entity that overflows any correlation between kin and kind. Conversation, which puts forth the sense of self—of one who speaks and another who listens—is also a word that derives from being together in conversion, giving way to a space in which each person, or each thing, emerges in a distinct albeit related manner.

A project about conversation as co-presence, Curveball Memory stages these elements as transitory memories and in-between states, materialising its continuous transformation through oral, textual, sound, film, sculptural and performance based objects. The exhibition departs from the potential of dialogue to emancipate language from the domain of human consciousness, listening to things that are often represented as silent.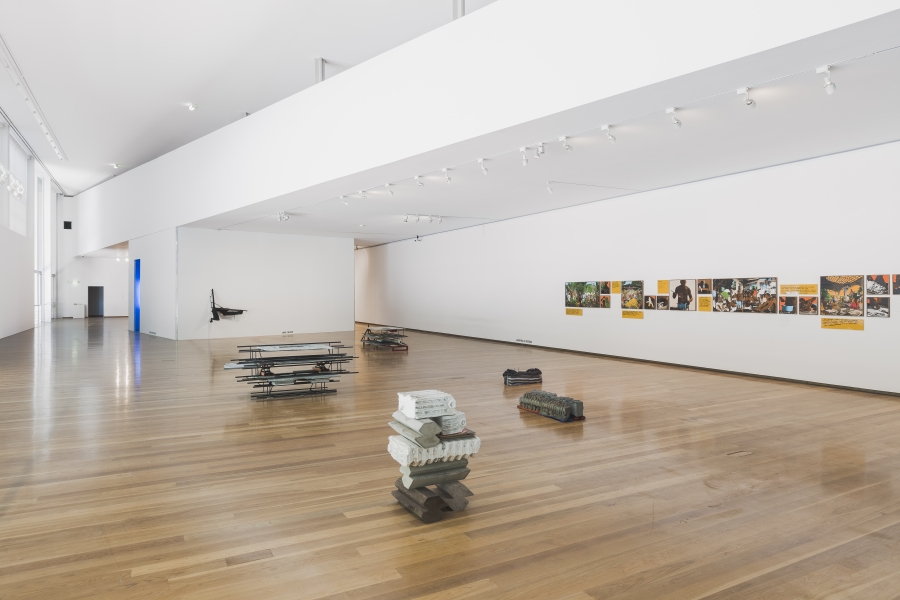 10.07 — 19.08.2018
PRÉMIO PAULO CUNHA E SILVA
The Paulo Cunha e Silva Art Prize, created by the Municipality of Porto in 2015 as a tribute to the former Councillor for Culture, Paulo Cunha e Silva, is a project aimed at artists under 40 who have held no more than one solo exhibition in an internationally renowned institution or space. The jury – which in the first edition was comprised by João Laia, Vicente Todolí, Meg Stuart and Julião Sarmento – analysed the portfolios presented by 47 artists, selected by a group of 16 curators, nominated by the four jurors. This exhibition will present works by the Prize's six finalists – Christine Sun Kim, Jonathas de Andrade, June Crespo, Mariana Caló and Francisco Queimadela, Naufus Ramírez Figueroa and Olga Balema. The first Paulo Cunha e Silva Art Prize was unanimously awarded to Mariana Caló and Francisco Queimadela.
The Paulo Cunha e Silva Art Prize is supported by the Fundação Millennium bcp.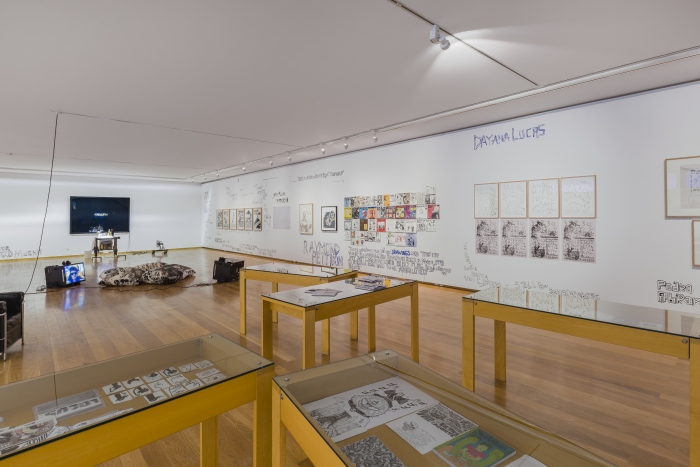 09.06 — 19.08.2018
O ONTEM MORREU HOJE, O HOJE MORRE AMANHÃ
Galeria Municipal do Porto has invited artist Carla Filipe to develop an exhibition project devoted to social practices at bars and clubs. In that context clubs are considered spaces to evade the imminent failure of daytime social systems.The fundamental characteristic of Filipe's work is to document and map: by closely observing and getting involved with her environment, the artist constantly searches for the touchstones of meaning in the life of a specific community. The present exhibition is based on Filipe's experience of the nightlife as a visual artist producing posters and images for electronic music events and DJ sets, and developed in collaboration with curator Ulrich Loock. It brings together several local and international artists who explore ways of experiencing the night, namely the intersection of music and image. Their works remain autonomous as visual art while reflecting relationships between the singular and the plural, the individual and the community, and evoking the history of art and its connection to music through a series of specific references.

Curated by:
Carla Filipe
Ulrich Loock

Artists:
Pedro Abrantes, João Alves, João Alves Marrucho, Marta Ângela, Mauro Cerqueira, Jürgen Drescher & Reinhard Mucha, Tomé Duarte, Carla Filipe, Dayana Lucas, Raymond Pettibon, Oscar Powell & Wolfgang Tillmans, Rudolfo, Diogo Tudela, von Calhau!

Photography:
Dinis Santos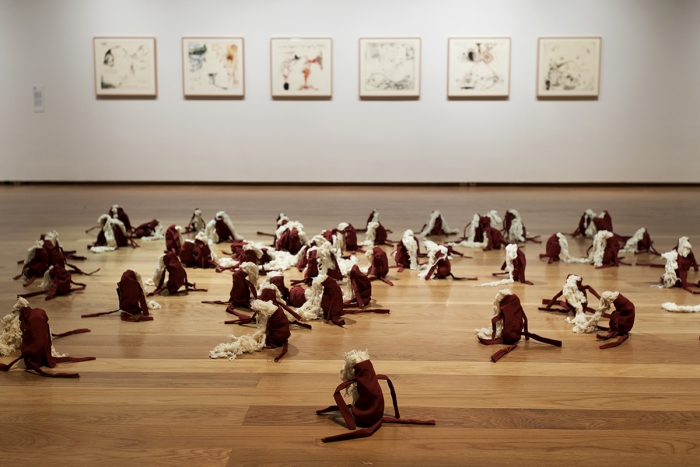 16.03 — 20.05.2018
GERMINAL
O núcleo Cabrita Reis na Coleção de Arte Fundação EDP
Following the EDP Foundation's acquisition of the Cabrita Reis Collection in 2015, the Galeria Municipal do Porto, in collaboration with the Museum of Art, Architecture and Technology (MAAT) presents the most comprehensive exhibition to date of this collection. Germinal will focus on a vast and significant set of works that have been acquired by the artist Cabrita Reis over the last three decades, with special focus on the early or founding years of leading Portuguese artists who have affirmed their careers over time. With a broad and solid representation of the so‑called 'Nineties generation', complemented by artists from earlier and later generations, the exhibition aims to introduce spectators to a set of remarkable works and reveal the gaze of an attentive and dedicated collector, with close ties to artists and experimental practices, reflecting cosmopolitanism, edginess and a firm commitment to the future.

Co-comissioned by:
MAAT

Curated by:
Pedro Gadanho
Ana Anacleto

Artists: Ana Pinto, António Olaio, Carlos Bunga, Carlos Roque, Francisco Queirós, Francisco Tropa, Gil Heitor Cortesão, Hugo Canoilas, Joana Vasconcelos, João Ferro Martins, João Louro, João Paulo Feliciano, João Pedro Vale, João Tabarra, Jorge Queiroz, José Loureiro, Luís Nobre, Noé Sendas, Nuno Cera, Paula Soares, Paulo Brighenti, Paulo Mendes, Pedro Cabral Santo, Pedro Gomes, Rodrigo Oliveira, Rosa Carvalho, Rui Calçada Bastos, Rui Moreira, Rui Toscano, Rui Valério, Sílvia Hestnes Ferreira, Vasco Araújo, Vasco Costa

Photography:
Ricardo Castelo / Fundação EDP