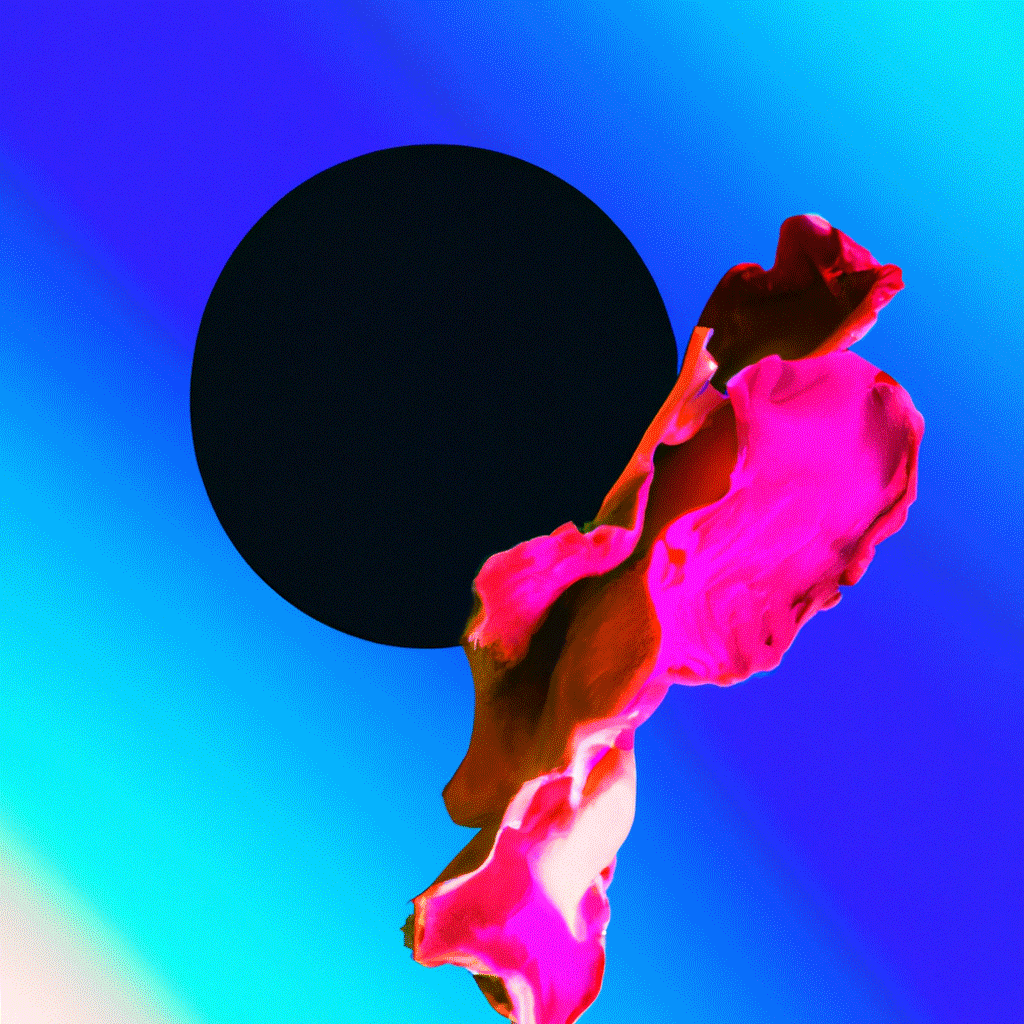 Compulsive Desires:
On Lithium Extractiuon and Rebellious Mountains
25.03 - 28.05.2023
Compulsive Desires — The Extraction of Lithium and Rebellious Mountains addresses the entanglement between extractivism and exhaustion, productivity and burn-out, across scales. Curated by Marina Otero Verzier, the exhibition takes as its starting point the ongoing lithium extraction plans in the North of Portugal and the struggles sustained by local communities for their lives and rights. Battles that emphasize how, in what has been described as "green colonialism", the development of the "renewable energy futures", too often involves the dispossession of communities and degradation of ecosystems.

Whereas the mining industry — and capitalism cravings — subjugates and exploits the mountain and its inhabitants treating them as resources to be extracted, the violence is turned into a force for survival for these communities through collective infrastructures and embodied rituals. If mining results in social, ecological, and mental breakdown, these practices, alongside artistic expressions, break social order to create counter worlds merging the individual and the collective, the ancestral realm and future generations, the human and more-than-human, and unleashing alternative understanding of energy.
Curated by Marina Otero Verzier

With
Amável Antão, Anastasia Kubrak, Carlos Irijalba, Giuliana Rosso, Grupo de Investigação Territorial (Antonio del Giudice, Godofredo Enes Pereira, Jacob Bolton, Mingxin Li, Tiago Patatas), Heitor Cramez, Isidro Rodrigues, Jonas Staal & Radha D'Souza, Jonathan Uliel Saldanha, Lara Almarcegui, Leanne Wijnsma, Lithium Triangle Research Studio + Nicolas Jaar, Maarten Vanden Eynde & Edmond Musasa, Medios Libres con la Gira Zapatista, Naomi Rincón Gallardo, Natalia de la Rubia Kozlowska, Orlando Vieira Francisco, Povo de Covas do Barroso & Paulo Carneiro, Susana Caló, Susana Soares Pinto, Tanguy Pitavy, Tomás Saraceno & Aerocene Foundation.
Music Between Companion Species
May - November 2023
Music between Companion Species is a series of concerts conceived and performed for and with dogs, their human companions and other more-than-human presences who may join these sessions. Inspired by Donna J. Haraway's Companion Species Manifesto and by cientific studies about dog's preferences for sound and music, the concerts will take into account these animals' unique sensibilities and hearing capabilities. Curated by Lovers & Lollypops.
Curated by Lovers & Lollypops
Paulo Cunha e Silva Art Prize
17.06-20.08.2023
Created by the City Council as a tribute to the late Councillor for Culture Paulo Cunha e Silva (1962 – 2015), a central figure for the city's artistic life, the award, held every two years in Porto, recognises the talent of new generations of national and international artists. This year's edition underlines the Prize's commitment to fostering creation and cultural exchange by establishing a partnership with three world-recognised residency programmes: Arquipélago Centro de Artes in S. Miguel, Azores, Cove Park, on Scotland's west coast, and Pivô, in São Paulo, will all host one of the nominated artists, appointed by a jury of three members.
The Nominators for the 2023 edition of the Art Prize are:
Artist Ângela Ferreira, Jan van Eyck Academie Director Hicham Khalidi, and cultural programmer Tabitha Thorlu-Bandura.

With
Euridice Kala, Márilu Namoda and Luis Santos (nominated by Ângela Ferreira); Rouzbeh Akhbari, Kent Chan and Hira Nabi (nominated by Hicham Khalidi) and Maren Karlson, Malik Nashad Sharpe aka Marikiscrycrycry, and Eve Stainton (nominated by Tabitha Thorlu-Bandura).
Duet
Maria Paz and Joan Jonas
16.09 – 19.11.2023


Duet is an invitation for two artists to share an exhibition space. It started as a proposal for a young artist from Porto to think of an artist they would like to share an exhibition with. Recalling the impact of her survey show at the Serralves Museum, Maria Paz invited Joan Jonas to share the exhibition space of the Galeria Municipal do Porto. In this transatlantic exchange of generations, the two artists will reveal their common investigations of forms, colours and materials.
Curadoria de Filipa Ramos
The Sylvan and Harsh North
09.12.2023 – 10.03.2024
What are the meteorological patterns, the myths and stories, the rhythms, colours and shapes, the human and nonhuman inhabitants that make up the Iberian Northwest, in its reality and fiction?
Wondering about the rituals and expressive modes of people, animals, plants, elements and minerals, we went looking for the roots, terminations and tentacles of the Iberian Northwest, trying to locate the places where they might reside. In doing so, we considered the past but above all faced the present-future of these concrete and imagined spaces between seas, woods and settlements. The Sylvan and Harsh North is an exhibition that follows roads and lines of intensity, centrifugal forces that take us beyond Porto, towards those supposed margins where permutations erupt, to discover and share the references, stories, words and connections to these places with a long past and an even longer future.
Curated by Filipa Ramos and Juan Luis Toboso
07.12.2019 — 16.02.2020
9KG DE OXIGÉNIO
The Galeria Municipal do Porto challenged the project Uma Certa Falta de Coerência to develop a curatorial exercise concerning the relationship between independent curatorial practice (and artist run spaces) and institutional contexts. Uma Certa Falta de Coerência has developed its activities on an independent basis since 2008, in a narrow studio in the Rua dos Caldeireiros, where one often wonders whether the atmosphere is breathable, "as if the studio's percentage of O2 is lower than the average 21%". The desire to gauge the level of oxygen is an indicator of its rarity, and of an economy of joint dependence and effort. Given the impossibility of transferring this unique atmosphere and its associated challenges, the project developed for the Galeria Municipal will test specific politics of production and forms of understanding. It will depart from the exercise of survival in adverse conditions subjected to institutional oppression, the sense of friendship and selfless exchanges between individuals (in an epoch of extreme individualism and hyper-capitalism), and the captivity of freedom by standards of good taste and fantasies of appearances and professionalism.
A project by:
Uma Certa Falta de Coerência

Artists:
Babi Badalov
Daniel Barroca
António Bolota
Camilo Castelo Branco
Merlin Carpenter
Rolando Castellón
June Crespo
Luisa Cunha
Stephan Dillemuth
Loretta Fahrenholz
Pedro G. Romero
Dan Graham
Alisa Heil
Mike Kelley
Ruchama Noorda
Silvestre Pestana
Josephine Pryde
Xoan Torres

Photo:
Pedro Magalhães
07.12.2019 — 16.02.2020
AFTER THE BANG
At the turn of the third millennium, the social and economic developments that began in the late twentieth century triggered a series of conditions that have played a central role in questioning the positivity heralded by globalisation and the massification of tecnologies. After the Bang proposes a reflection about the paradoxes of their consequences, while challenging concepts of manipulation of time, in its conceptual, perceptive and material dimensions.
Using photography and expanded cinema, while exploring the relationship between documentary and fiction, the pieces show bodies and spaces, present in the hiperreal or the physical space, placed outside temporal limits and under a desacelerated rhythm. In a generation characterised by the growth of digital culture, in which artists and other cultural agents use rapid circulation of photographic fragments to produce and reproduce their content, it is necessary to think about the ontological and relational nature of the image. The particularities that emerge from this generational influence are directly transposed into works of art, which assume great importance when thinking about the past.
Depois do Estouro was one of the winners of the Expo'98 in Porto competition, which awarded two grants for the presentation of two exhibitions in the Galeria Municipal do Porto. Selected by a jury external to the GMP's team, consisting of Daniela Agostinho, Miguel Ferrão and Nuno Faria, this was the first exhibition presented in the framework of the competition, whose total budget is €98,000.

Curated by:
Tomás Abreu

Artists:
Alice dos Reis
Francisco M. Gomes
Henrique Pavão
Hugo de Almeida Pinho
Igor Jesus
Jorge Jácome
Lúcia Prancha
Mariana Rocha
Mariana Vilanova
Pedro Huet
Rodrigo Gomes
Sara Graça
Tomás Abreu

Photo:
Pedro Huet
Tiago Casanova
05.10 — 17.11.2019
ESTAR VIVO É O CONTRÁRIO DE ESTAR MORTO
Estar vivo é o contrário de estar morto stages a space for reflection about the urgent need to question different modes of action that constrain nature and the economic and cultural value that we attribute to multiple terrestrial balances.
Based on a collection of pictorial, filmic and performative works, the exhibition aims to explore, and parody, new forms of expression that break with the human/non-human dichotomy, processes of reinterpretation of subjectivities and situations that discuss the right to exist.
Between the absurd and the ordinary, the plausible and implausible, this exhibition places into perspective the need to revaluate the vulnerable and precarious status of the planet's inhabitants, in the context of contemporary social and economic practices – without overlooking artistic practices and, paradoxically, the fact that such practises may be in collusion with consumption models that undermine a sense of natural well-being.

Curated by:
Guilherme Blanc
Luísa Saraiva

Artists:
Sophia Al-Maria
Cao Fei
Julia Gruner
HARTMANNMUELLER
Eva Meyer-Keller
Renato Leotta
Pedro Magalhães
Rita Nátálio & João dos Santos Martins
Mumtazz
Calixto Neto
Damián Ortega
Musa paradisiaca
Gabriel Rico
Gabriel Sierra
Karlheinz Stockhausen
Bergado/Terebentina
Pedro Tudela

Photo:
Dinis Santos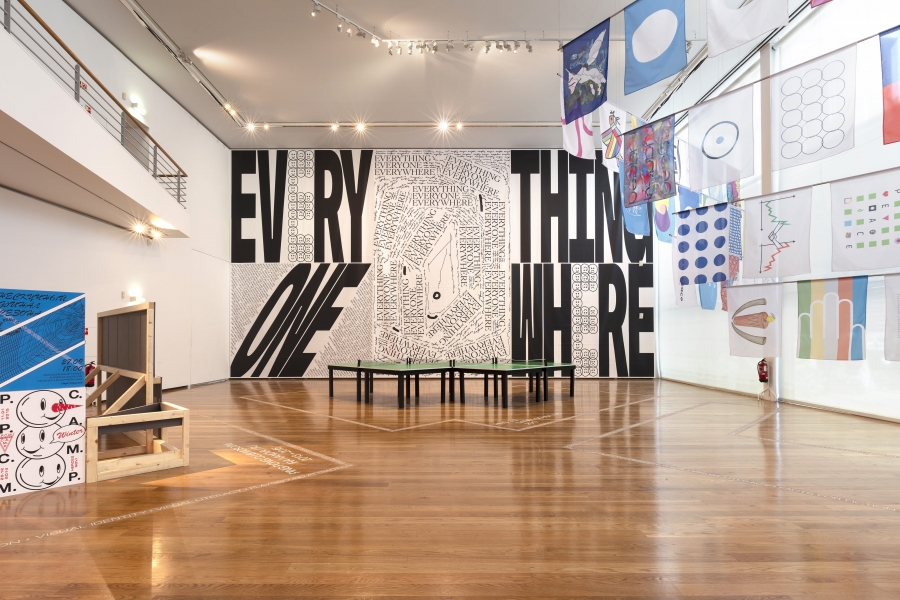 19.09 — 17.11.2019
MILLENNIALS
New Millennium Design
Focusing on the first two decades of the current millennium it becomes apparent that a backdrop of various transformations has affected design as a discipline. Analysing its current configuration, Millennials – New Millennium Design was conceived based on the idea of a map. The idea was to draw up a map of communication design from three points of view, focusing on intentions (motivations, themes and values), processes (method, authorship) and the ways in which
projects come to life.
The selection process for the projects presented and their related curatorial concepts were intended to produce an open critical reading of contemporary communication design. As though map and territory were interchangeable, the intention was to allow visitors to experience coming closer, engaging them with projects where design shows itself, through some specifically contemporary characteristic, like a mediation process that is inseparable from the technological, economic, cultural and political circumstances that are its setting.
A project by:
Porto Design Biennale

Curated by:
José Bártolo

Participants:
ARK.Amsterdam
Center for Future Publishing
Clemens Brück
Daniel Sousa
Demian Conrad
Foundland Collective
Henrique Nascimento & Erik Vlemmix
inhabitants-tv.org
Ira Ivanova
João Castro, to the unkown
João Miranda & Desisto
Lyft Creative Studio
Martin Gnadt, Pascal Schönegg & Denis Yilmaz
Oupas! Design
Rita Matos
Serafim Mendes & Mecha Studio
Studio Formafantasma
Tomba Lobos
Trapped in Suburbia by courtesy of Graphic Matters

Photo:
Inês d'Orey / Porto Design Biennale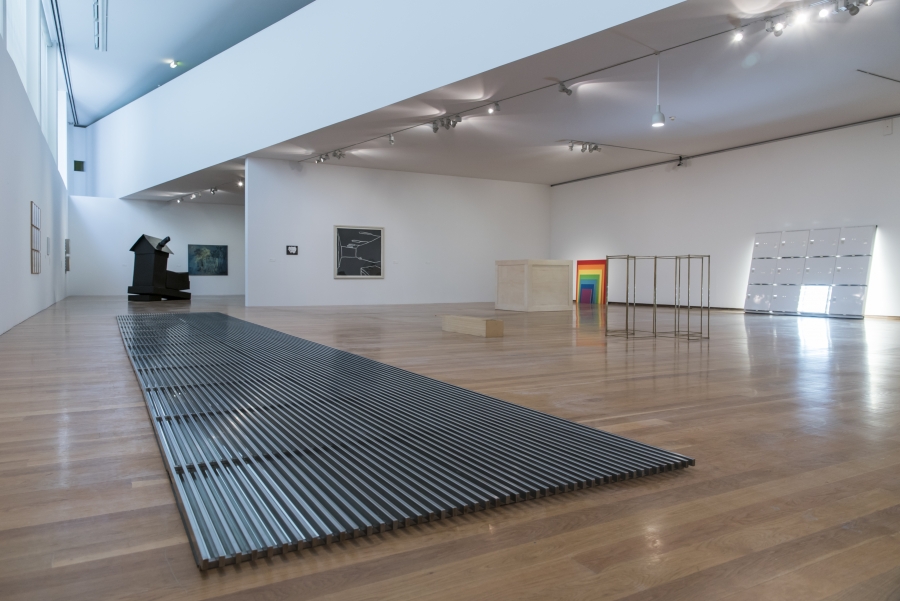 08.06 — 18.08.2019
DE OUTROS ESPAÇOS
In continuation of its partnership with the EDP Foundation, the Galeria Municipal do Porto presents De Outros Espaços, a new exhibition from the series Perspectives, through which the Museum of Art, Architecture and Technology (MAAT) has been proposing new thematic interpretations of the EDP Foundation's Art Collection.
The exhibition is named after an influential essay by Michel Foucault and examines notions of space as imagined and developed by visual artists, in contrast to the understanding of space in scientific or technical disciplines, including appropriation of this concept by the field of architecture beginning with the modernist movement in the early twentieth century. Urgent topics emerge from this approach towards the idea of space, including identity and gender issues, social alienation in contemporary urban contexts, and revisiting complex historical memories through installations, paintings and sculptures by several artists.
Curated by:
Pedro Gadanho
João Silvério

Artists:
Ana Jotta
Ana Vidigal
Ângela Ferreira
Ângelo Gonçalves
António Júlio Duarte
Bruno Cidra
Bruno Pacheco
Bruno Ramos
Carlos Bunga
Carlos Lobo
Daniel Blaufuks
Edgar Martins
Eduardo Gageiro
Fernanda Fragateiro
Fernando Brito
Francisco Vidal
Gil Heitor Cortesão
Helena Almeida
João Paulo Serafim
João Pedro Vale + Nuno Alexandre Ferreira
Jorge Leal
Jorge Queiroz
Leonor Antunes
Lourdes Castro
Luísa Ferreira
Luís Campos
Luís Lázaro Matos
Luís Nobre
Maria Pia Oliveira
Miguel Rondon
Noé Sendas
Nuno Cera
Patrícia Garrido
Pedro Calapez
Pedro Casqueiro
Pedro Quintas
Ramiro Guerreiro
Rodrigo Oliveira
Rosa Carvalho
Rui Calçada Bastos
Ruth Rosengarten
Susanne Themlitz
Valter Vinagre

Co-Comissioned with:
Fundação EDP / MAAT

Photo:
Ricardo Castelo / Fundação EDP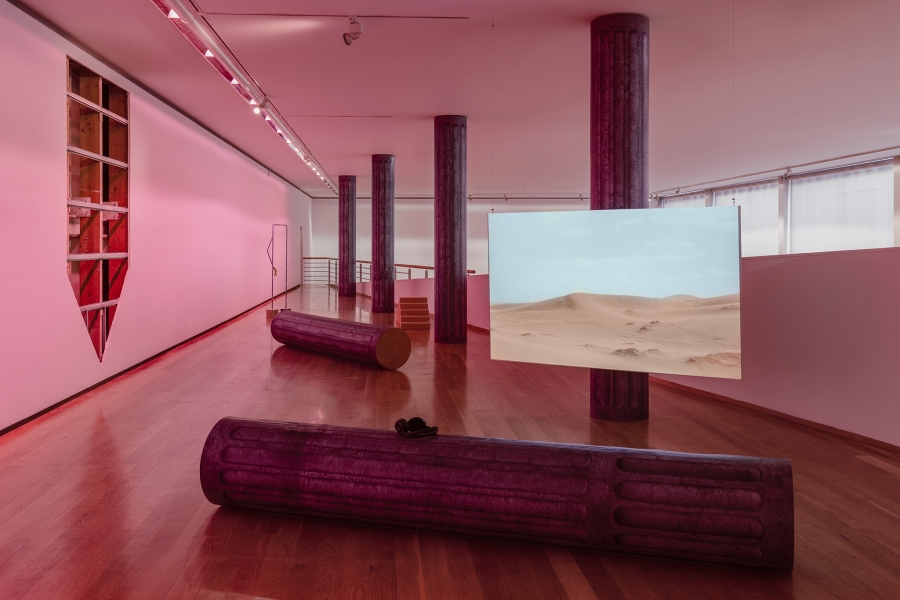 08.06 — 18.08.2019
DESERTADO. ALGO QUE ACONTECEU PODE ACONTECER NOVAMENTE
The possibility of making a revolution today, in light of the transformations to participation in the public space, is one of the main topics in Maria Trabulo's artistic practice and the starting point for this exhibition developed with the curator Pieternel Vermoortel at the invitation of Galeria Municipal.
Desertado. Algo que aconteceu pode acontecer novamente emerged from the challenge proposed to the artist to think about and discuss the place of fiction and shared histories in today's social and political constructions. Assembling several perspectives of thought and artistic proposals, which will meet, cross and inhabit the installation created by Maria Trabulo in collaboration with Pieternel Vermoortel, the exhibition reflects on what might be the place and action of the artist in our evolving political landscape. How can we understand social and political participation through art, and how can art partake in the public debate? In this environment, an act of resistance might also require some fiction.


16.03 — 19.05.2019
ASTRAY
CAROLINE MESQUITA
Galeria Municipal do Porto and Kunsthalle Lissabon present Astray, a two-part project by Caroline Mesquita and the first time the work of the French artist is exhibited in Portugal. Curated by Sofia Lemos and developed specifically for the space of Galeria Municipal, the new exhibition combines sculpture and moving image, converting it into a temporary museum for aesthetic uncertainty.
Mesquita has previously staged situations in which oxidized brass figures coinhabit different scenes with visitors, such as a celebration or an airplane crash. In this project, the artist's interest in the body focuses inwards, in that which supports movement and articulation. For vertebrates this is the possibility of displacement offered by bone structures; in machines, it is the materiality of travel through spatial and timescales and the invention of History. These airplanes, spaceships and motorcycles, all journey in the direction of radical imagination. At Galeria Municipal, Mesquita creates an engine capable of moving through synchronic and diachronic histories of existence and questions its fabrication, both materially and symbolically. The film Astray that lends the title to the exhibition, collates human and nonhuman animals, engines and machines, in a performative relation between the viewer's past, present and future.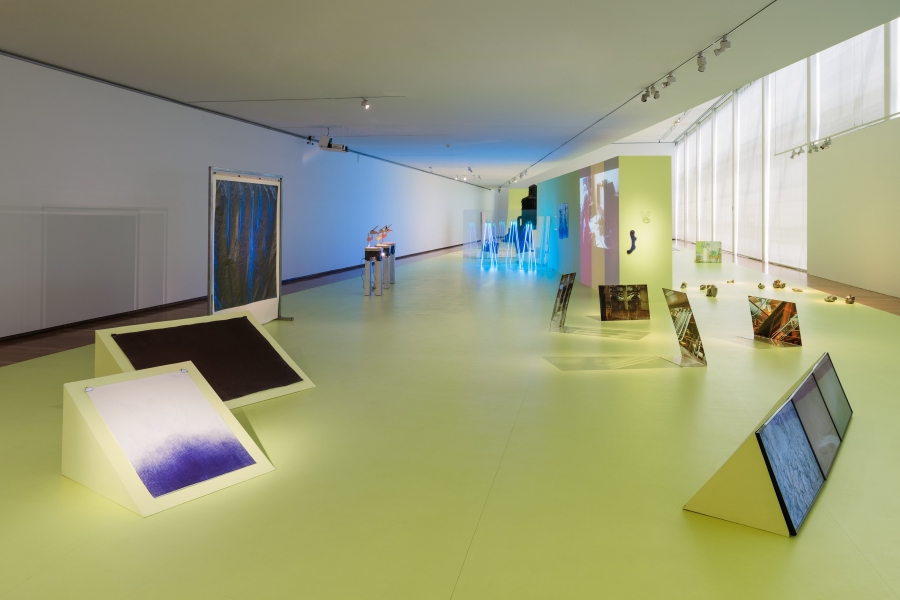 16.03 — 19.05.2019
ANUÁRIO
Uma visão retrospetiva da arte no Porto

Anuário is a project of reflective analysis of curatorial and artistic practices in Porto during a one year period. This project – included in the platform Pláka, which encompasses the city council's policies in support of contemporary art – was created by João Ribas and Guilherme Blanc and developed by a group of five curators who they invited to monitor, document and analyse artistic projects presented in public spaces in the city. This is the first Anuário – an exhibition that resulted from a continuous reflection on artistic production and a shared curatorial process, in which the five curators' perspectives converge into a common understanding of the art practice in Porto over the last year.
A project by:
Guilherme Blanc
João Ribas

Curated by:
Joana Machado
Joaquim Durães
José Maia
Miguel Flor
Rita Castro Neves

Artists:
ÁCIDA
Ana Pérez-Quiroga
Belén Uriel
berru
Cristina Regadas
Dayana Lucas
Dinis Santos
Diogo Tudela
Dj Urânio & MC Sissi
Dylan Silva
Fernando Sebastião
Garcia da Selva & Mafalda Santos
Hernâni Reis Baptista
João Paulo Serafim
João Pedro Vale + Nuno Alexandre Ferreira
José Almeida Pereira
José Oliveira
Lyz Parayzo
Manuela dos Campos
Missing Artist Foundation
Mónica Baptista
Parva Musica
Paulo Lisboa
Paulo Mendes & António Olaio
Pedro Magalhães
Pedro Saraiva
Richie Culver
Sereias
Silvestre Pestana
Thiago Rocha Pitta
Xavier Paes
Xoan Torres

Photo:
Dinis Santos