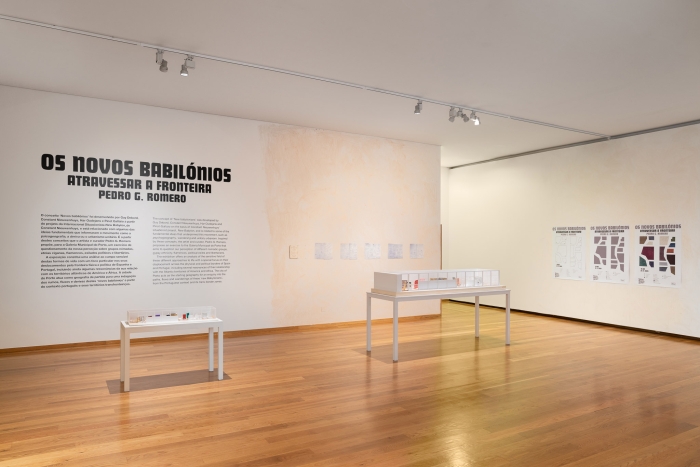 18.09 – 21.11.2021
THE NEW BABYLONIANS
Crossing the border
PEDRO G. ROMERO
The concept of 'New babylonians' was developed by Guy Debord, Constant Nieuwenhuys, Har Oudejans and Pinot‑Gallizio on the basis of Constant Nieuwenhuys' situationist project, New Babylon, and is related to some of the fundamental ideas that underpinned this movement, such as psychogeography, wandering and unitary urbanism. Inspired by these concepts, the artist and curator, Pedro G. Romero, proposes an exercise to the Galeria Municipal do Porto that aims to question our perception of different nomadic groups, gypsy ethnicity, flamencos, political exiles and libertarians.
The exhibition offers an analysis of the sensitive field of these different approaches to life with a special focus on their displacement across the physical and political borders of Spain and Portugal, including several resonances of their relationship with the Atlantic territories of America and Africa. The city of Porto acts as the starting geography for an enquiry into the paths, flows and wanderings of these 'new Babylonians', from the Portuguese context and its trans-border zones.
With the support of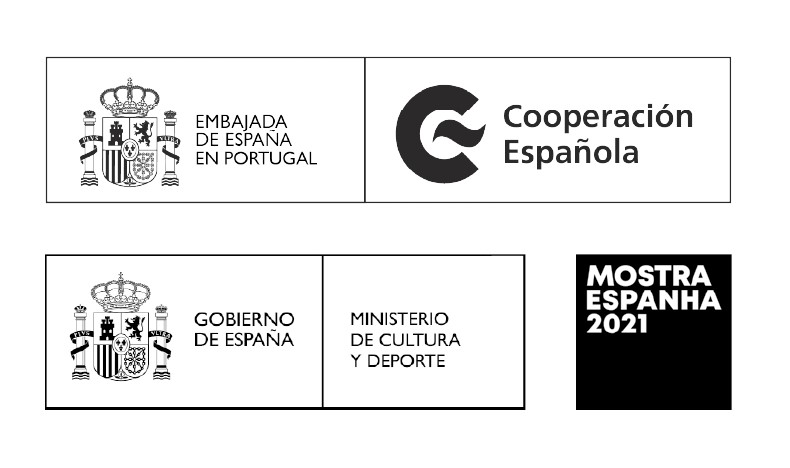 A project by:
Pedro G. Romero
Sunday, September 19, at 4pm
Fado ou Flamenco
- Talk with Pedro G. Romero.
Moderation by Armando Sousa (Fonoteca Municipal do Porto)
Sunday, November 21, 4pm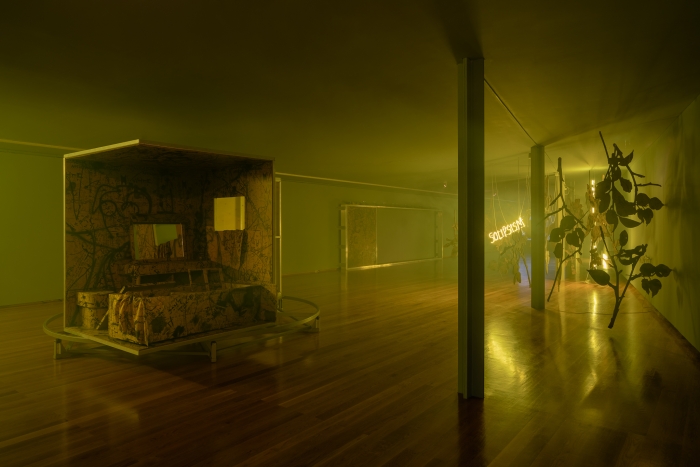 18.09 – 21.11.2021
PANDEMIC
I Don't Know Karate, but I Know Ka-Razor!
FILIPE MARQUES
PANDEMIC – I Don't Know Karate But I Know Ka-razor takes us to a ground zero state to confront issues such as the fragility and finitude of bodies, the disease-sanity binomial and the struggles rooted in the world and in nature. This exhibition, which results from an invitation made by the Galeria Municipal do Porto to the artist in 2019, to question viral concepts that permeate his work, acquires an evident relevance in the context of today's current global pandemic crisis.
The exhibition project reflects the poetic and apocalyptic complexity imprinted in Filipe Marques' language, through which the spectators are led to a potential realization of the impotence of the human condition, our impossibility of controlling invisible contaminations and balancing forces and resistances.
Based on concepts from Modern Philosophy and texts from the Classical Antiquity, we are challenged to understand the constant contradictions of humanity. Through stimuli, signs and metaphors about failure and self-destruction, which the artist in his frailty does not want to escape, arises an invitation to participate in a speculative exercise unfolding in a contemporary reflection that becomes urgent, collective and political.
Curated by:
Isabeli Santiago
Juan Luis Toboso
09 Oct, 16h00-18h00
Auditorium of Biblioteca Municipal Almeida Garrett
16 Oct, 16h00
Galeria Municipal do Porto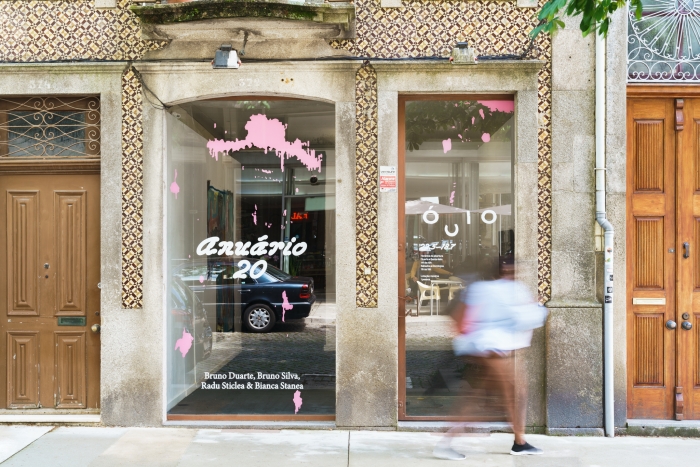 22/05 – 18/07/2021
SATELLITE PROJECT: ANUÁRIO 20
Anuário
is an exhibition and, simultaneously, a project of reflective analysis of curatorial and artistic practices in Porto during a one year period. This project – included in the platform
Pláka
, which encompasses the city council's policies in support of contemporary art – was created by João Ribas and Guilherme Blanc and is annually developed by a group of five curators who they invite to monitor, document and analyse artistic projects presented in public spaces in the city. This is an exhibition that results from a continuous reflection on artistic production and a shared curatorial process, in which the five curators' perspectives converge into a common understanding of the art practice in Porto over the last year.



Locations:
A Sede (Rua São Roque da Lameira 1435, Porto)
AL859 (Rua da Alegria 859, Porto)
Armazém do Fundo (Largo de Mompilher 5, Porto)
Atelier Logicofobista (Rua Anselmo Braancamp 345, Porto)
Clube de Desenho (Rua da Alegria 970, Porto)
Espaço Birra (Rua de Ferreira Cardoso 49, Porto)
Ócio (Rua do Duque da Terceira 370, Porto)
Opening hours:
Wednesday - Friday
14h00 - 19h00
Saturday - Sunday
11h00 - 19h00
ANUÁRIO 20


Commissioned by:
Guilherme Blanc
João Ribas
Curated by:

Ana Resende
Andreia Garcia
Melissa Rodrigues
Pedro Augusto
Pedro Magalhães

Artists:
Ani Schulze, Beatriz Blasi, Bruno Duarte, Bruno Silva, Daniela Krtsch, David Lindert, Dori Nigro, Carlos Pinheiro, Clarice Cunha, Coletivo Lab.25, Gunnhildur Hauksdóttir, Jiôn Kiim, João Marçal, Maria Lino, Mauricio Igor, Nikolai Nekh, Pamina Sebastião, Pedro Ruiz, Radu Sticlea & Bianca Stanea, Rita Senra, Rosana Antolí, Salomé Lamas, Sara Graça, Sofia Duchovny, Svenja Tiger, Tiago Madaleno and Xu Moru & Leon Billerbeck.

Círculo Católico de Operários do Porto
DJ Set by Sound Preta
Saturday, July 10 at 9pm
Círculo Católico de Operários do Porto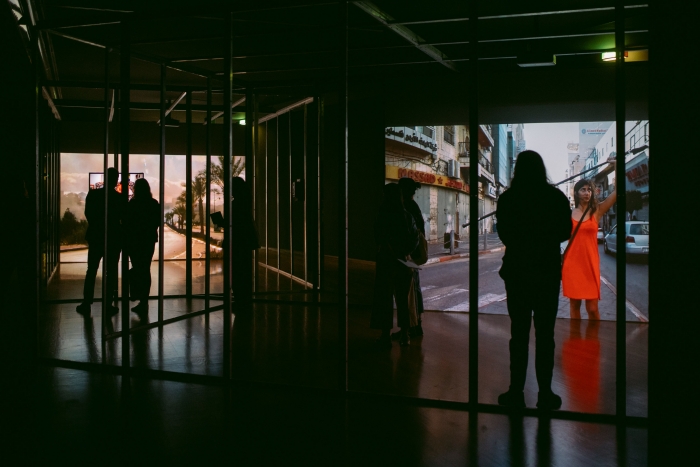 12.06 – 22.08.2021
WALL גדר جدار
INÉS MOLDAVSKY
Wall גדר جدار is the result of an invitation made to the Argentinian-Israeli artist Inés Moldavsky to revisit and expand, in an installation context, her film The Men Behind the Wall, Golden Bear winner at the Berlinale – Berlin International Film Festival – in 2018. In this filmic work a dating app is used to create a set of conversations and personal meetings with Palestinian men living in the Gaza strip and the West Bank.
The digital gateway is utilized as a starting point to visit the two territories, in journeys where the tension becomes evident through the visual and sonic landscape and, also, by virtue of the linguistic expression. In the project developed for the Galeria Municipal do Porto, the artist further explores her proposal of crossing borders – digital, political, religious and of gender – by building a frank and, therefore, provocative exercise of conversational intimacy and analysis.
The specific context of affective and sexual interactions in the digital age continues to serve as a subtle backdrop to analyse questions of segregation, while proposing to discuss power relations through various stereotypes.
In a particularly tense period between the states of Israel and Palestine, Wall גדר جدار attests to the validity of the continuing need for political debate about the question of Israeli occupation, while simultaneously proposing a meta-political reading of issues of love, respect and equality.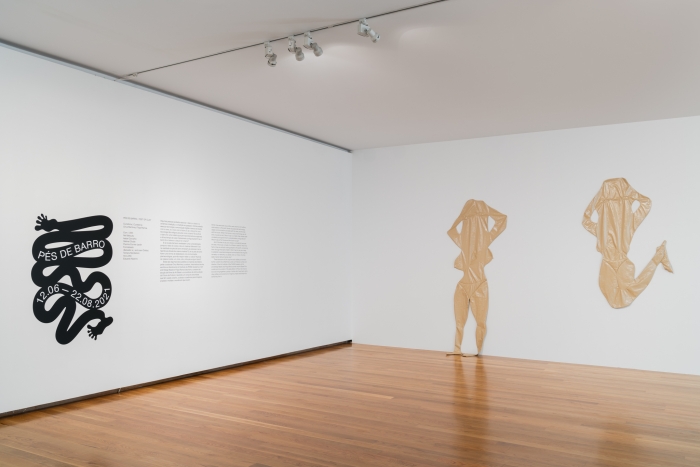 12.06 – 22.08.2021
PÉS DE BARRO
Some may associate clay, pottery and ceramics to tradition, and tradition to the past. Some may associate technology, digital communication and data with the new, and the new with the future. What if the future is only a technology as old and unusual as clay? What if clay is a matter that renews itself constantly and gives time its unpredictable configurations?
What if clay is the future and the future is clay? And if the feet of clay only reveal a vulnerability because the rest of the body is made of a different material? And if the feet of clay are actually rooting people to the earth, connecting them through the same matter? And if feet of clay are a way to establish a post-technological communication that requires no webs, no networks, no cables; only our many, one, two, eight, twenty feet and some clay?
These are some of the inquiries and riddles put forward by the curators Chus Martínez (curator, art historian, writer and director of the Art Institute of the FHN W Academy of Art and Design Basel) and Filipa Ramos (writer and Art Basel Film curator and co‑curator of the last edition of Fórum do Futuro) so as to bring together a group of artists who have been using clay, pottery and ceramics to imagine, project and shape the world they live in.