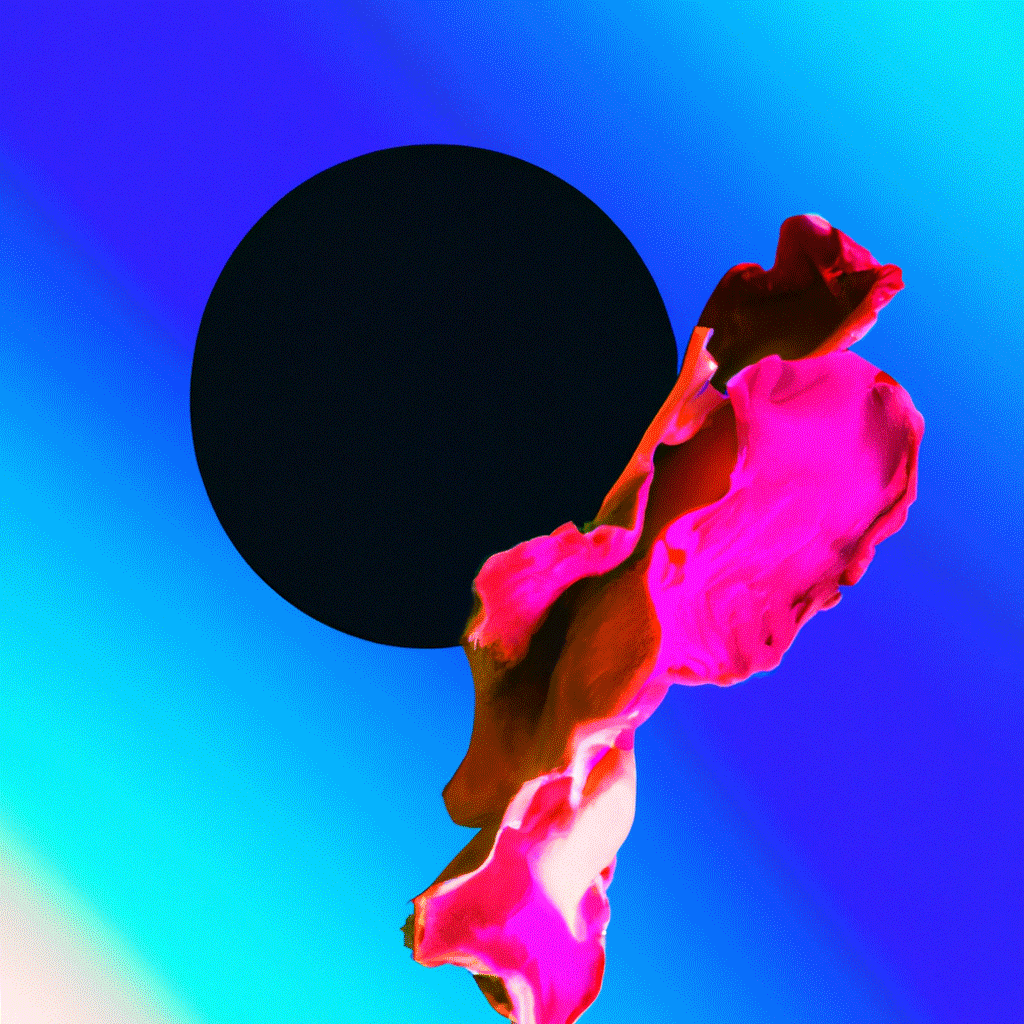 Compulsive Desires:
On Lithium Extractiuon and Rebellious Mountains
25.03 - 28.05.2023
Compulsive Desires — The Extraction of Lithium and Rebellious Mountains addresses the entanglement between extractivism and exhaustion, productivity and burn-out, across scales. Curated by Marina Otero Verzier, the exhibition takes as its starting point the ongoing lithium extraction plans in the North of Portugal and the struggles sustained by local communities for their lives and rights. Battles that emphasize how, in what has been described as "green colonialism", the development of the "renewable energy futures", too often involves the dispossession of communities and degradation of ecosystems.

Whereas the mining industry — and capitalism cravings — subjugates and exploits the mountain and its inhabitants treating them as resources to be extracted, the violence is turned into a force for survival for these communities through collective infrastructures and embodied rituals. If mining results in social, ecological, and mental breakdown, these practices, alongside artistic expressions, break social order to create counter worlds merging the individual and the collective, the ancestral realm and future generations, the human and more-than-human, and unleashing alternative understanding of energy.
Curated by Marina Otero Verzier

With
Amável Antão, Anastasia Kubrak, Carlos Irijalba, Giuliana Rosso, Grupo de Investigação Territorial (Antonio del Giudice, Godofredo Enes Pereira, Jacob Bolton, Mingxin Li, Tiago Patatas), Heitor Cramez, Isidro Rodrigues, Jonas Staal & Radha D'Souza, Jonathan Uliel Saldanha, Lara Almarcegui, Leanne Wijnsma, Lithium Triangle Research Studio + Nicolas Jaar, Maarten Vanden Eynde & Edmond Musasa, Medios Libres con la Gira Zapatista, Naomi Rincón Gallardo, Natalia de la Rubia Kozlowska, Orlando Vieira Francisco, Povo de Covas do Barroso & Paulo Carneiro, Susana Caló, Susana Soares Pinto, Tanguy Pitavy, Tomás Saraceno & Aerocene Foundation.
Music Between Companion Species
May - November 2023
Music between Companion Species is a series of concerts conceived and performed for and with dogs, their human companions and other more-than-human presences who may join these sessions. Inspired by Donna J. Haraway's Companion Species Manifesto and by cientific studies about dog's preferences for sound and music, the concerts will take into account these animals' unique sensibilities and hearing capabilities. Curated by Lovers & Lollypops.
Curated by Lovers & Lollypops
Paulo Cunha e Silva Art Prize
17.06-20.08.2023
Created by the City Council as a tribute to the late Councillor for Culture Paulo Cunha e Silva (1962 – 2015), a central figure for the city's artistic life, the award, held every two years in Porto, recognises the talent of new generations of national and international artists. This year's edition underlines the Prize's commitment to fostering creation and cultural exchange by establishing a partnership with three world-recognised residency programmes: Arquipélago Centro de Artes in S. Miguel, Azores, Cove Park, on Scotland's west coast, and Pivô, in São Paulo, will all host one of the nominated artists, appointed by a jury of three members.
The Nominators for the 2023 edition of the Art Prize are:
Artist Ângela Ferreira, Jan van Eyck Academie Director Hicham Khalidi, and cultural programmer Tabitha Thorlu-Bandura.

With
Euridice Kala, Márilu Namoda and Luis Santos (nominated by Ângela Ferreira); Rouzbeh Akhbari, Kent Chan and Hira Nabi (nominated by Hicham Khalidi) and Maren Karlson, Malik Nashad Sharpe aka Marikiscrycrycry, and Eve Stainton (nominated by Tabitha Thorlu-Bandura).
Duet
Maria Paz and Joan Jonas
16.09 – 19.11.2023


Duet is an invitation for two artists to share an exhibition space. It started as a proposal for a young artist from Porto to think of an artist they would like to share an exhibition with. Recalling the impact of her survey show at the Serralves Museum, Maria Paz invited Joan Jonas to share the exhibition space of the Galeria Municipal do Porto. In this transatlantic exchange of generations, the two artists will reveal their common investigations of forms, colours and materials.
Curadoria de Filipa Ramos
The Sylvan and Harsh North
09.12.2023 – 10.03.2024
What are the meteorological patterns, the myths and stories, the rhythms, colours and shapes, the human and nonhuman inhabitants that make up the Iberian Northwest, in its reality and fiction?
Wondering about the rituals and expressive modes of people, animals, plants, elements and minerals, we went looking for the roots, terminations and tentacles of the Iberian Northwest, trying to locate the places where they might reside. In doing so, we considered the past but above all faced the present-future of these concrete and imagined spaces between seas, woods and settlements. The Sylvan and Harsh North is an exhibition that follows roads and lines of intensity, centrifugal forces that take us beyond Porto, towards those supposed margins where permutations erupt, to discover and share the references, stories, words and connections to these places with a long past and an even longer future.
Curated by Filipa Ramos and Juan Luis Toboso
11.12.2021 – 20.02.2022
ERRO 417: EXPECTATIVA FALHADA
Propelled by the capitalist economic system, which has a pervasive influence over all other social and cultural systems, the fear of failure is simultaneous to the desire for success. In this context, such dread of failing or of falling short of expectations has become one of humanity's greatest impulses and the value of judgment we use to evaluate ourselves, serving as a measure that establishes social hierarchies. But the concepts of failure and success are never free from prerogatives: the idea of success is intrinsically linked to several structural factors—such as skin colour, gender, sexuality, etc.—and, above all, to fulfilling expected roles within these categories.
Failure, and learning from failure, plays an increasingly important role in artistic production. Between dissatisfaction, rejection, doubt, error, and experience, the idea of successively trying and failing can fuel speculative experimentation and conceptual creation. Assuming the premise of failure as a tool of counter-hegemonic resistance, this exhibition calls for a critique of static models of success and failure and questions their role in the construction of personal and everyday life. Yet, above all, expectation is not welcome here as we give way to failure and error, which inevitably generate the experience of being alive.
With:
Alice dos Reis, Aliza Shvarts, Ana Hipólito, Carlota Bóia Neto, Catarina Real, Daniela Ângelo, Elisa Azevedo, Gisela Casimiro, Hilda de Paulo, Jota Mombaça, Odete and Xavier Paes.

Curated by:
Marta Espiridião

Erro 417: Expectativa Falhada is the second winner of the Expo'98 in Porto competition, which awarded two grants for the presentation of two exhibitions in the Galeria Municipal do Porto. Selected by a jury external to the GMP's team, consisting of Daniela Agostinho, Miguel Ferrão and Nuno Faria, this will be the second exhibition presented in the framework of the competition, whose total budget is €98,000.

Photography: Dinis Santos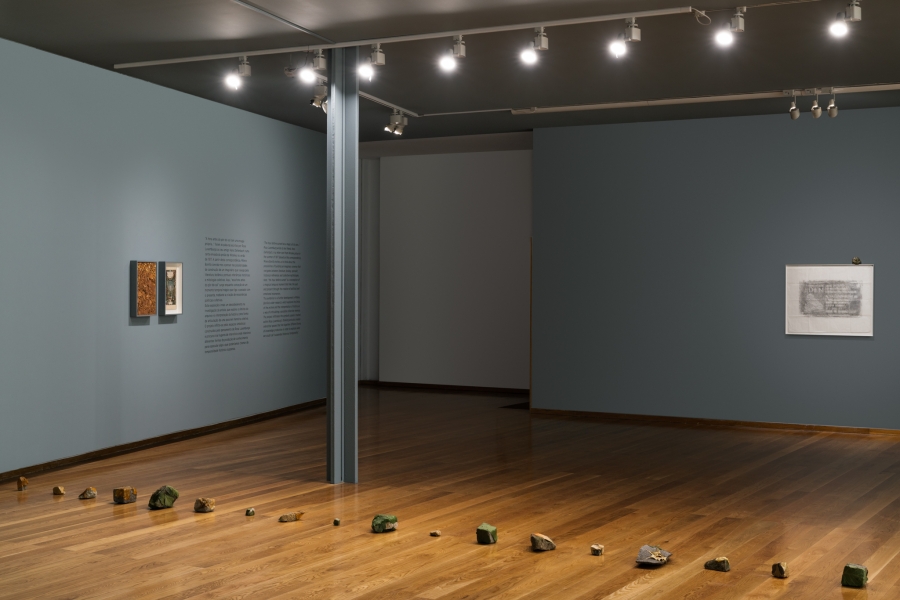 11.12.2021 – 20.02.2022
A HORA ANTES DO PÔR DO SOL
MILENA BONILLA
"The hour before sunset has a magic all its own..." Rosa Luxemburg wrote to her friend, Hans Diefenbach, in a letter sent from Wronke prison in the summer of 1917. Based on this correspondence, Milena Bonilla invites us to think about the possibilities of building an imaginary universe that navigates between literature, botany, sporadic historical references and collective mythologies. Here, "the golden hour before sunset" is a conception of a magical temporal moment that links the past and present through the creation of political and emotional resonances.
This exhibition is a further development in Milena Bonilla 's wider research, which explores the limits of the archive and the interpretation of history as a way of articulating a possible collective memory. The project infiltrates the symbolic spaces created within Rosa Luxemburg's thinking and also creates interstitial spaces that link together different forms of knowledge production in order to explore what we could call
suspended historical temporality
.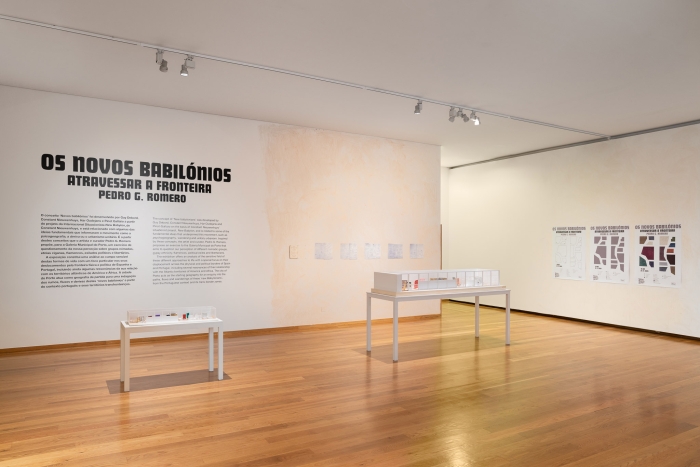 18.09 – 21.11.2021
THE NEW BABYLONIANS
Crossing the border
PEDRO G. ROMERO
The concept of 'New babylonians' was developed by Guy Debord, Constant Nieuwenhuys, Har Oudejans and Pinot‑Gallizio on the basis of Constant Nieuwenhuys' situationist project, New Babylon, and is related to some of the fundamental ideas that underpinned this movement, such as psychogeography, wandering and unitary urbanism. Inspired by these concepts, the artist and curator, Pedro G. Romero, proposes an exercise to the Galeria Municipal do Porto that aims to question our perception of different nomadic groups, gypsy ethnicity, flamencos, political exiles and libertarians.
The exhibition offers an analysis of the sensitive field of these different approaches to life with a special focus on their displacement across the physical and political borders of Spain and Portugal, including several resonances of their relationship with the Atlantic territories of America and Africa. The city of Porto acts as the starting geography for an enquiry into the paths, flows and wanderings of these 'new Babylonians', from the Portuguese context and its trans-border zones.
With the support of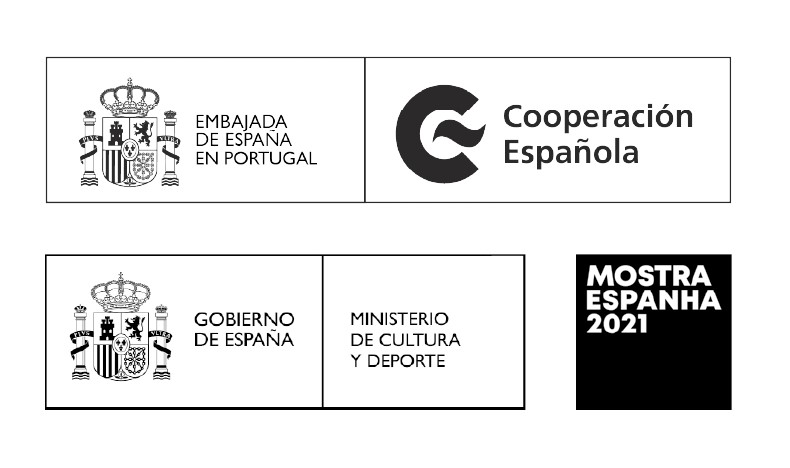 A project by:
Pedro G. Romero
Sunday, September 19, at 4pm
Fado ou Flamenco
- Talk with Pedro G. Romero.
Moderation by Armando Sousa (Fonoteca Municipal do Porto)
Sunday, November 21, 4pm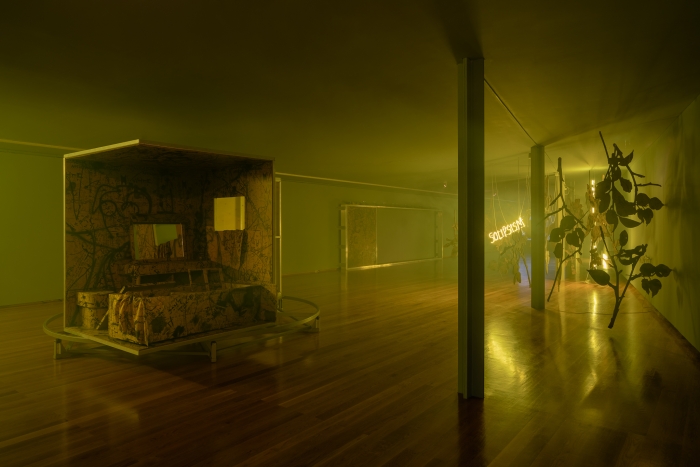 18.09 – 21.11.2021
PANDEMIC
I Don't Know Karate, but I Know Ka-Razor!
FILIPE MARQUES
PANDEMIC – I Don't Know Karate But I Know Ka-razor takes us to a ground zero state to confront issues such as the fragility and finitude of bodies, the disease-sanity binomial and the struggles rooted in the world and in nature. This exhibition, which results from an invitation made by the Galeria Municipal do Porto to the artist in 2019, to question viral concepts that permeate his work, acquires an evident relevance in the context of today's current global pandemic crisis.
The exhibition project reflects the poetic and apocalyptic complexity imprinted in Filipe Marques' language, through which the spectators are led to a potential realization of the impotence of the human condition, our impossibility of controlling invisible contaminations and balancing forces and resistances.
Based on concepts from Modern Philosophy and texts from the Classical Antiquity, we are challenged to understand the constant contradictions of humanity. Through stimuli, signs and metaphors about failure and self-destruction, which the artist in his frailty does not want to escape, arises an invitation to participate in a speculative exercise unfolding in a contemporary reflection that becomes urgent, collective and political.
Curated by:
Isabeli Santiago
Juan Luis Toboso
09 Oct, 16h00-18h00
Auditorium of Biblioteca Municipal Almeida Garrett
16 Oct, 16h00
Galeria Municipal do Porto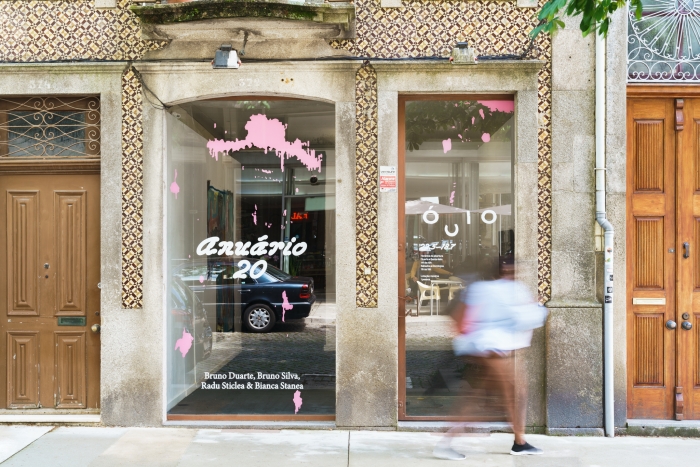 22/05 – 18/07/2021
SATELLITE PROJECT: ANUÁRIO 20
Anuário
is an exhibition and, simultaneously, a project of reflective analysis of curatorial and artistic practices in Porto during a one year period. This project – included in the platform
Pláka
, which encompasses the city council's policies in support of contemporary art – was created by João Ribas and Guilherme Blanc and is annually developed by a group of five curators who they invite to monitor, document and analyse artistic projects presented in public spaces in the city. This is an exhibition that results from a continuous reflection on artistic production and a shared curatorial process, in which the five curators' perspectives converge into a common understanding of the art practice in Porto over the last year.



Locations:
A Sede (Rua São Roque da Lameira 1435, Porto)
AL859 (Rua da Alegria 859, Porto)
Armazém do Fundo (Largo de Mompilher 5, Porto)
Atelier Logicofobista (Rua Anselmo Braancamp 345, Porto)
Clube de Desenho (Rua da Alegria 970, Porto)
Espaço Birra (Rua de Ferreira Cardoso 49, Porto)
Ócio (Rua do Duque da Terceira 370, Porto)
Opening hours:
Wednesday - Friday
14h00 - 19h00
Saturday - Sunday
11h00 - 19h00
ANUÁRIO 20


Commissioned by:
Guilherme Blanc
João Ribas
Curated by:

Ana Resende
Andreia Garcia
Melissa Rodrigues
Pedro Augusto
Pedro Magalhães

Artists:
Ani Schulze, Beatriz Blasi, Bruno Duarte, Bruno Silva, Daniela Krtsch, David Lindert, Dori Nigro, Carlos Pinheiro, Clarice Cunha, Coletivo Lab.25, Gunnhildur Hauksdóttir, Jiôn Kiim, João Marçal, Maria Lino, Mauricio Igor, Nikolai Nekh, Pamina Sebastião, Pedro Ruiz, Radu Sticlea & Bianca Stanea, Rita Senra, Rosana Antolí, Salomé Lamas, Sara Graça, Sofia Duchovny, Svenja Tiger, Tiago Madaleno and Xu Moru & Leon Billerbeck.

Círculo Católico de Operários do Porto
DJ Set by Sound Preta
Saturday, July 10 at 9pm
Círculo Católico de Operários do Porto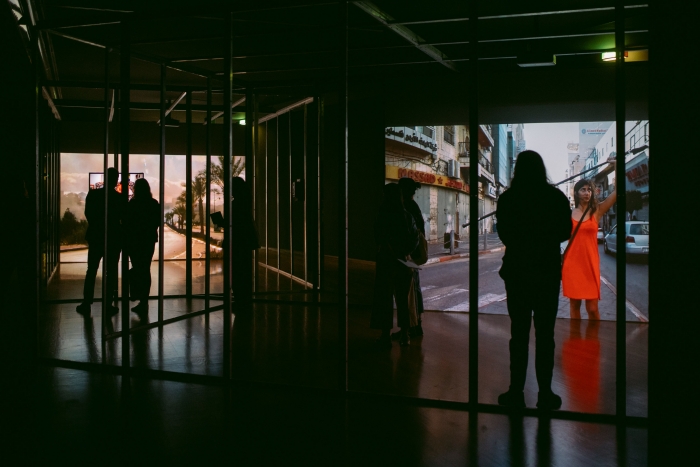 12.06 – 22.08.2021
WALL גדר جدار
INÉS MOLDAVSKY
Wall גדר جدار is the result of an invitation made to the Argentinian-Israeli artist Inés Moldavsky to revisit and expand, in an installation context, her film The Men Behind the Wall, Golden Bear winner at the Berlinale – Berlin International Film Festival – in 2018. In this filmic work a dating app is used to create a set of conversations and personal meetings with Palestinian men living in the Gaza strip and the West Bank.
The digital gateway is utilized as a starting point to visit the two territories, in journeys where the tension becomes evident through the visual and sonic landscape and, also, by virtue of the linguistic expression. In the project developed for the Galeria Municipal do Porto, the artist further explores her proposal of crossing borders – digital, political, religious and of gender – by building a frank and, therefore, provocative exercise of conversational intimacy and analysis.
The specific context of affective and sexual interactions in the digital age continues to serve as a subtle backdrop to analyse questions of segregation, while proposing to discuss power relations through various stereotypes.
In a particularly tense period between the states of Israel and Palestine, Wall גדר جدار attests to the validity of the continuing need for political debate about the question of Israeli occupation, while simultaneously proposing a meta-political reading of issues of love, respect and equality.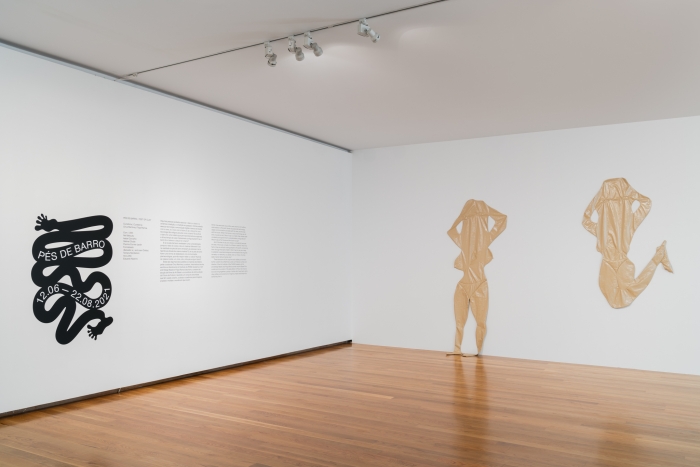 12.06 – 22.08.2021
PÉS DE BARRO
Some may associate clay, pottery and ceramics to tradition, and tradition to the past. Some may associate technology, digital communication and data with the new, and the new with the future. What if the future is only a technology as old and unusual as clay? What if clay is a matter that renews itself constantly and gives time its unpredictable configurations?
What if clay is the future and the future is clay? And if the feet of clay only reveal a vulnerability because the rest of the body is made of a different material? And if the feet of clay are actually rooting people to the earth, connecting them through the same matter? And if feet of clay are a way to establish a post-technological communication that requires no webs, no networks, no cables; only our many, one, two, eight, twenty feet and some clay?
These are some of the inquiries and riddles put forward by the curators Chus Martínez (curator, art historian, writer and director of the Art Institute of the FHN W Academy of Art and Design Basel) and Filipa Ramos (writer and Art Basel Film curator and co‑curator of the last edition of Fórum do Futuro) so as to bring together a group of artists who have been using clay, pottery and ceramics to imagine, project and shape the world they live in.