Public Programmes
Grazes and Grazes
I'll take you through pathways where nature and the city meet, guided by the attentive gaze of artists and botanists whose research traverses medicine, cuisine and sustainability and whose perspectives challenge taxonomic and topological conventions.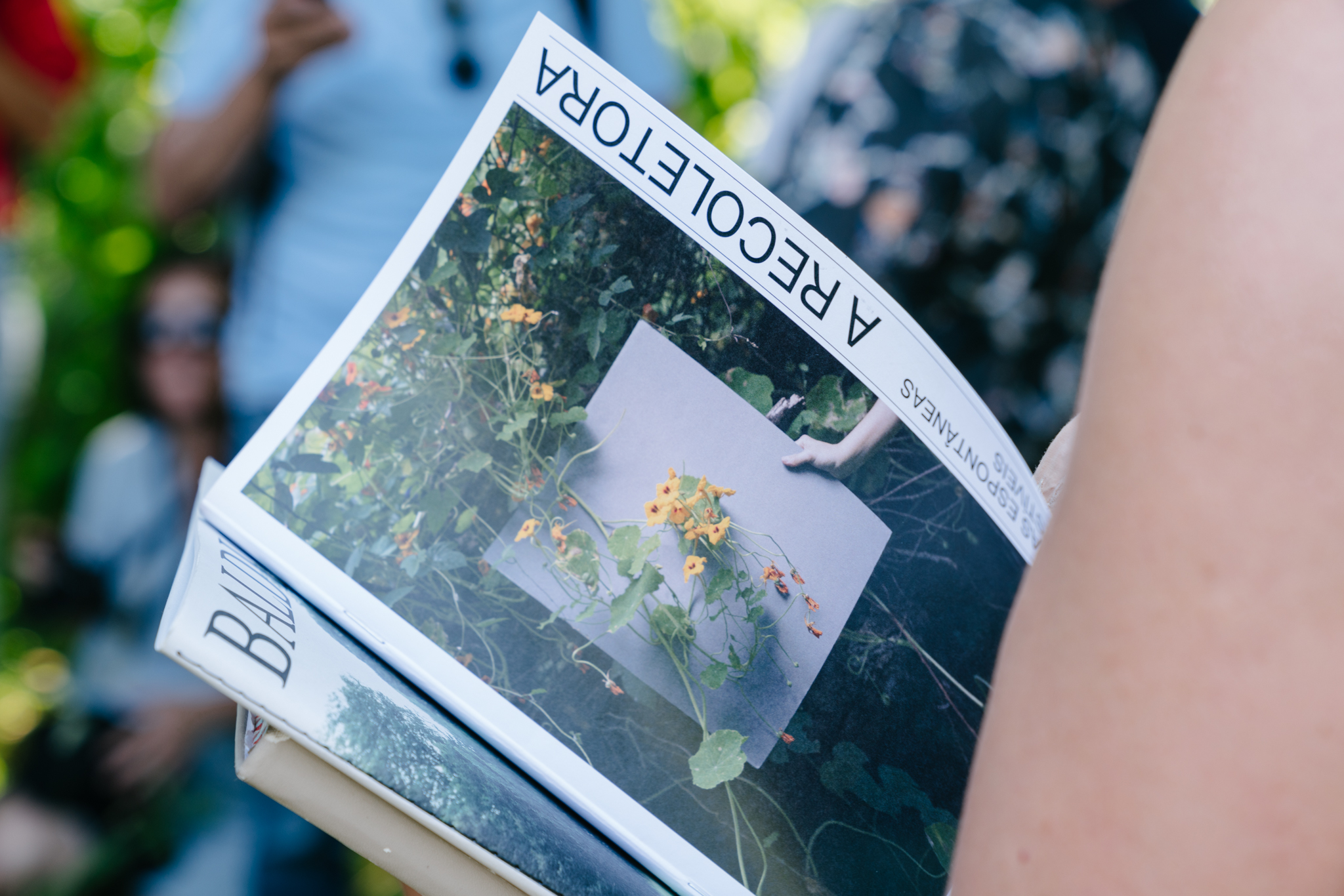 Grazes and Grazes / Saturday, 9 July, 10am–1pm
Unsubmissive Plants — A Recoletora
A Recolectora proposed a participatory action of research, cataloguing and mapping of edible wild plants – commonly known as "weeds" – with the rescue of ancestral and contemporary knowledge. Using a didactic and exploratory logic, they rediscover the city through recollection and wandering through territories of urban wasteland.

The proposal included a musical performance by Fernando Mota, who has been creating experimental instruments and sound objects from natural elements.
A Recoletora (Maria Ruivo and Alexandre Delmar with Fernanda Botelho) brings together botanists, nutritionists, chefs, artists and designers in a collaborative, itinerant project to recover edible wild plants and reintegrate them into diets and eating habits.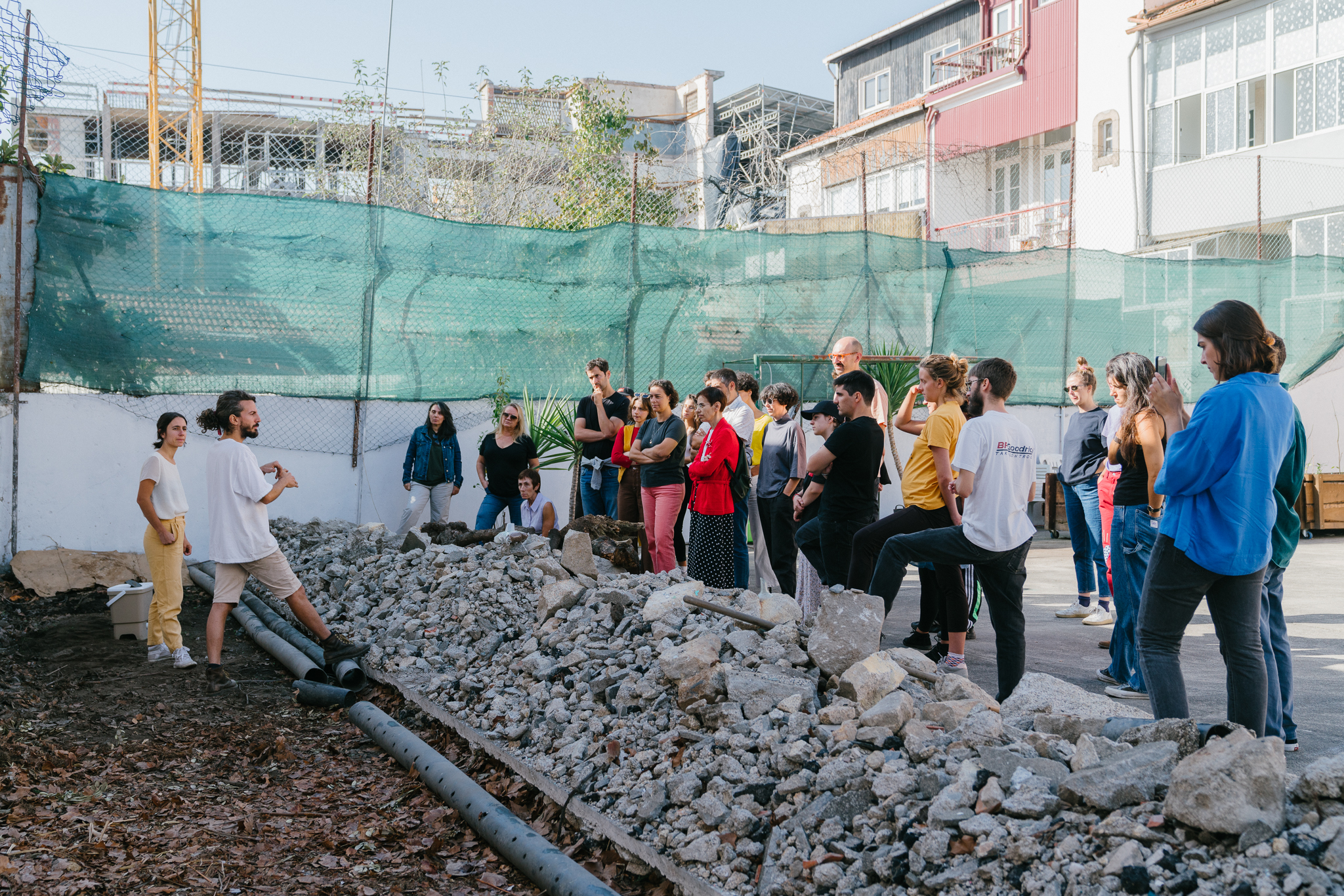 Grazes and Grazes / Saturday, October 8, from 10 am to 1 pm
Deep into the landscape — Workshop by Landra
What separates a concrete patio from an abundant agroforestry? To enter the land you need, first of all, to know that one can become the other. Sara Rodrigues and Rodrigo B. Camacho's proposal is to raise slabs and chop the tar, sift gravel, add organic matter, prepare solid and liquid compounds, return the missing micro-organisms and sow tomorrow.
In this, it is necessary to think about how what we eat today imposes itself on the landscape to come. So let's taste a prosperous future with recipes based on acorns and other foods from Landra, an agro-forest emerging from an oak grove.
Meanwhile, life takes its own course as the relentless ecological succession towards the millenary forest advances. Cycles of increasing abundance accumulate and there goes the landscape, being what it can, transformed by our actions, but mainly informed by what is unseen and lives right under our feet.
"A Fundo na Paisagem" has the support of the Calouste Gulbenkian Foundation, an artistic residence at the Coliseu do Porto and a show at the new Mercado do Bolhão from September 19.
Location: CCOP patio (Círculo Católico de Operários do Porto, Rua Duque de Loulé, 202)

Landra is the name given to the land and the practice of Sara Rodrigues and Rodrigo B. Camacho, paying tribute to acorns, called Landras in the Iberian Northwest. The duo sees in them a culture of autonomy, sovereignty and self-sufficiency that they seek to recover, aligning themselves with a practice of living and doing in tune with natural rhythms and cycles.

"Deep into the Landscape" had the support of the Calouste Gulbenkian Foundation, an artistic residence at the Coliseu do Porto and an exhibition at the Mercado do Bolhão from September 19, 2022.

Image Credits: Dinis Santos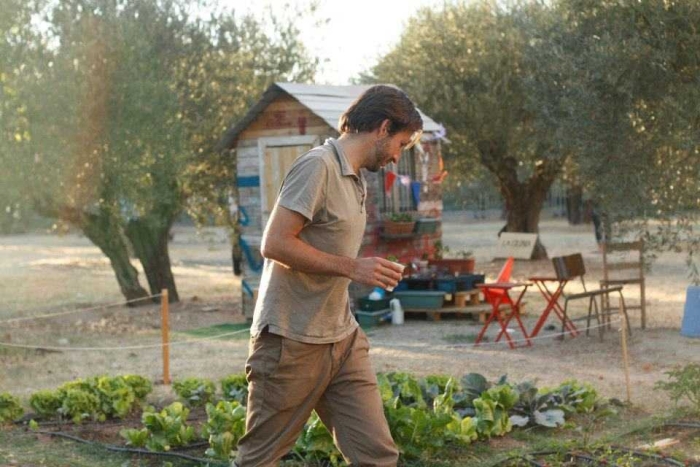 Grazes and Grazes / Friday, February 3, 7pm
INLAND: Campo Adentro – Fernando García-Dory
Initiated by Fernando García-Dory, INLAND examines the relationship between city and countryside, considering culture, identity, geopolitics and territory in the context of contemporary art and focusing on the economy of art and land, organized utopia, and the ways in which humans interact with the biosphere. The artist will lead us along the paths of the project presented at Documenta 15, bringing together cheese-making and systems of exchange, fostering sustainable forms of collective living .

Fernando García-Dory's work explores the relationship between culture and nature, pondering its various dimensions: from micro-organisms to social systems, through the design of traditional artistic languages and collaborative agro-ecological projects.